Is metal strip in medical masks 5G antenna?
Share - WeChat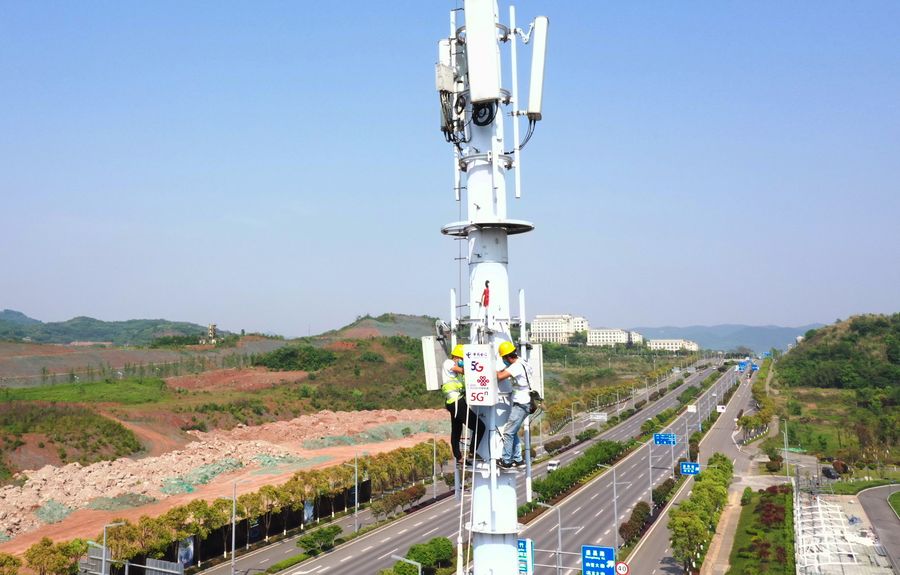 Rumor: The metal strip in medical masks serves as a 5G antenna.
"The antenna killer -- 5G antenna killer -- that's inside the masks that they are telling everybody to wear," said a video posted on Facebook by Makedah Boyce on June 20.
"They tell you to put it on so that you can breathe right above your nostrils, so you can inhale and it can go straight to your brain and begin to destroy," said the narrator, who advised people to make their own masks.
Fact:
The video has been marked by Facebook as false information.
According to the World Health Organization (WHO) and health professionals, the only function of the metal strip is to enhance the protective effect of medical masks.
In a WHO video explaining how to wear medical masks, Dr. April Baller, a WHO infection control expert, said: "Verify which side is the top: this is usually where the metal strip is." Baller instructs users how to put on the mask and then adds, "Pinch the metal strip so that it moulds to the shape of your nose."
In a Bloomberg QuickTake News video, Seto Wing Hong, co-director of the WHO Collaborating Center for Infectious Disease Epidemiology and Control, pointed out the top of the mask and said: "Now you see this here? This tight, little, thick band here? It's to show you that you should put it on the top. Why? Because once you wear it, then you squeeze it so that it pinches the nose, and then you pull it down."
The metal strip in surgical masks allows it to "be shaped to form against the wearer's nose to help provide a better fit," Reuters quoted spokesperson for 3M, a company that makes personal protective equipment, as saying.
Concerning the health risks from 5G, the WHO said in February on its website that "after much research performed, no adverse health effect has been causally linked with exposure to wireless technologies."