Xinjiang reports record spike in COVID-19 patients
By AYBEK ASKHAR in Urumqi and ZHANG XIAOMIN in Dalian, Liaoning | China Daily | Updated: 2020-07-28 07:24




Share - WeChat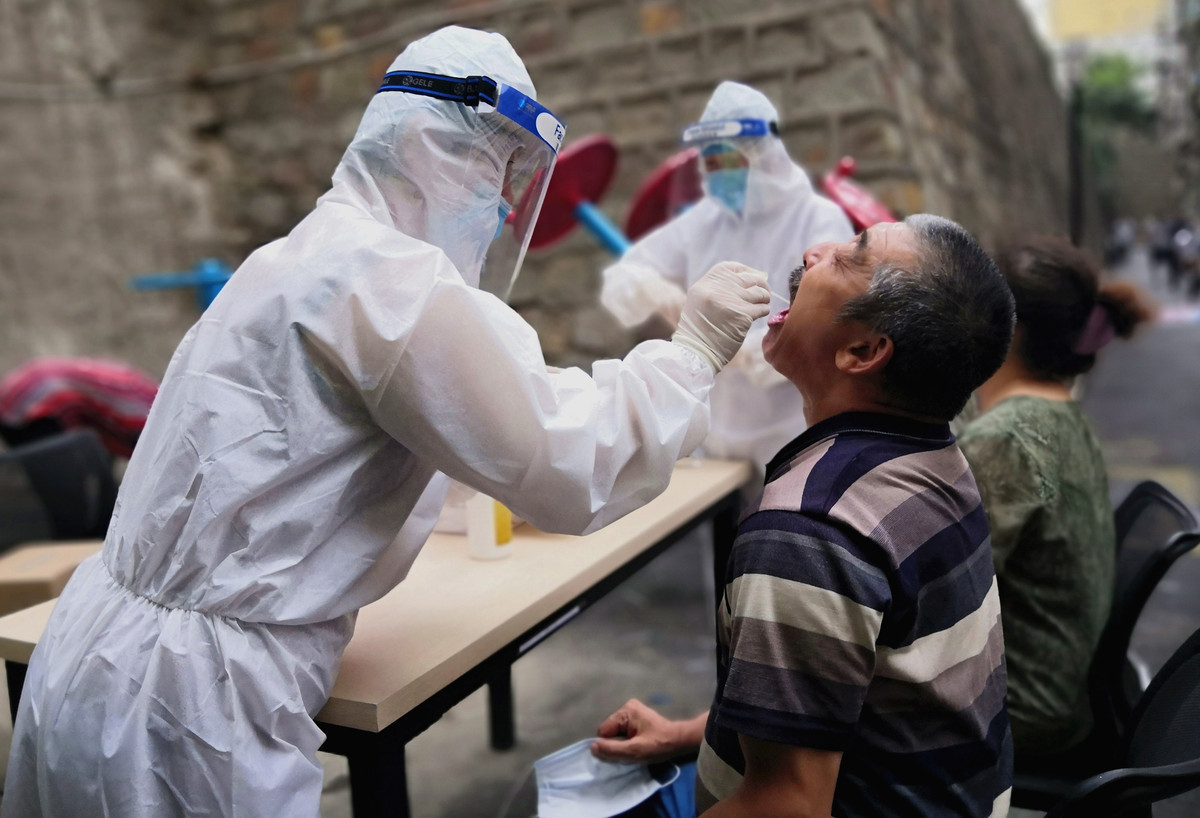 The Xinjiang Uygur autonomous region reported a record single-day spike in new confirmed COVID-19 cases on Sunday, citing more precise diagnosis and increased efficiency in the second round of nucleic acid testing, a public health expert said at a conference on Monday.
Zhang Wei, head of the health commission in Urumqi, said at a virus control and prevention conference on Monday that "the spike in the number of confirmed cases is due to the improved efficiency of mass nucleic acid testing and medical consultation. Current infections and asymptomatic cases were largely found through testing among people under medical observation."
The region reported 41 new confirmed cases, which were all in Urumqi, and 38 asymptomatic cases on Sunday, bringing the total number of confirmed patients to 178 and asymptomatic carriers to 170 since the outbreak began on July 15.
Zhang Rong, an official at the regional epidemic response headquarters, said the city has taken measures to ensure sufficient medical supplies, adding that the current reserves of medical supplies can fully meet Urumqi's disease control and prevention needs.
In addition, the city's education bureau said that college enrollment has not been hampered by the outbreak, as it is now taking place online.
Meanwhile, in Dalian, Liaoning province, a health official said at a news conference on Monday morning that the authorities had collected more than 1.68 million residents' samples for nucleic acid testing since a new outbreak was identified in the city on Wednesday.
The city reported 14 new confirmed cases on Sunday, said Zhao Lian, deputy director of the local health commission.
The total number of confirmed patients had increased to 38 since Wednesday, while the number of asymptomatic patients had become 32. All patients were in stable condition and being treated at the designated hospital, Dalian Sixth People's Hospital, Zhao added.
All 99 passenger bus lines to Dalian's three suburban county-level cities had been suspended in order to impede the spread of the virus, Wang Shaocheng, director of the Dalian Transport Bureau, said at the conference. Taxis and online ride-hailing vehicles are prohibited from driving to the three cities.
Since July 23, anyone who wants to leave Dalian by air, train, ship or bus must provide proof of a negative nucleic acid test.
"This is the last day I will work as a taxi driver," Ji Qingli, 58, told China Daily on Monday evening, saying he had earned only 25 yuan ($3.57) from working almost 10 hours on Sunday.
"People cherish their lives. Fewer people are going out since the latest outbreak. What's more, no tourists are coming to our city now."