Guideline aims to control COVID-19 on public transportation
Share - WeChat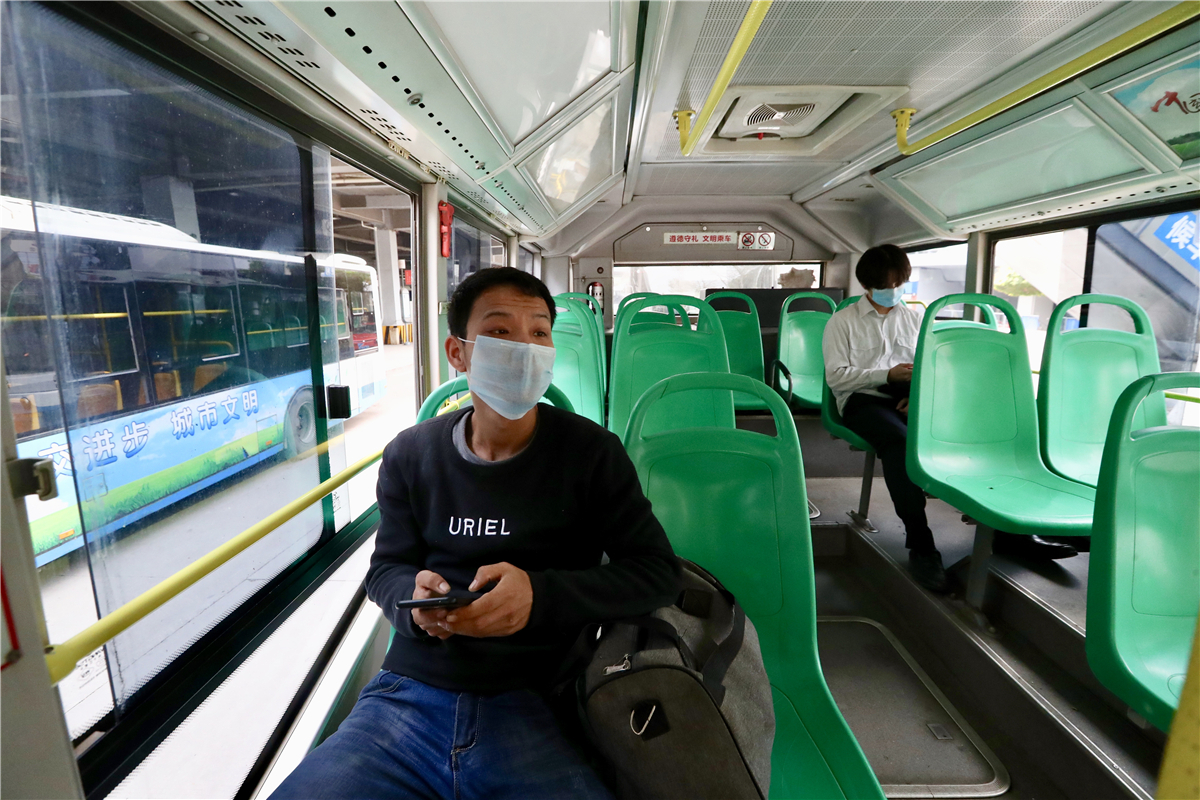 Passengers using public transportation are not allowed to leave a vehicle without permission if suspected or confirmed COVID-19 cases or asymptomatic infections are detected in the vehicle, according to a technical guideline issued by the National Health Commission.
Effective immediately, affected passengers should follow the instructions of public transit workers and take proper protective measures.
The rule applies to all airplanes, passenger trains, intercity and city buses, rail transportation, ships and taxis, according to a guideline released on Tuesday evening.
In addition, local disease control and prevention centers will guide efforts to determine contamination levels in the vehicles before thorough disinfection. Garbage and used items such as fabrics, pillows and bed sheets will be handled in accordance with disposal rules applied to medical waste, the guideline said.
The guideline, which lays out requirements for disinfection and personal protection on public transportation amid the COVID-19 epidemic, was one of six documents published by the commission on Tuesday to enforce standard protective measures in a bid to rein in possible new outbreaks.
Five other guidelines also clarify precautions designed for temporary quarantine or treatment facilities, lay out rules for managing air conditioning and ventilation systems in public spaces and provide guidance on personal health protocols and protective measures in public places.
China has managed to stamp out the first wave of outbreaks that hit Hubei province the hardest earlier this year, and it recently suppressed a smaller outbreak tied to a food wholesale market in Beijing.
As the country is battling a new cluster of infections that emerged in its Xinjiang Uygur autonomous region last week, experts said sporadic cases might be common in the future, underscoring the significance of implementing regular disease control measures and taking precautions.
According to the newly-released documents, public facilities that see dense and highly mobile crowds-such as office buildings, hotels, malls, banks, restaurants and food markets-as well as institutions that are deemed at higher risk of spreading the virus-including primary and high schools, elderly care homes, prisons and mental health clinics-should all step up their preparedness for the virulent disease.
Preparations will include stocking virus control equipment, formulating emergency plans, enforcing strict temperature-taking and implementing social-distancing protocols.
In low-risk areas, these public facilities can operate normally. However, in medium-or high-risk areas, business hours will be shortened and the number of people gathering reduced.
Cinemas, theaters and karaoke bars in medium-or high-risk areas should be closed. In-person visits to elderly care homes, child welfare homes and prisons will be prohibited and replaced with virtual visits.