Hong Kong people will see they need not fear National Security Law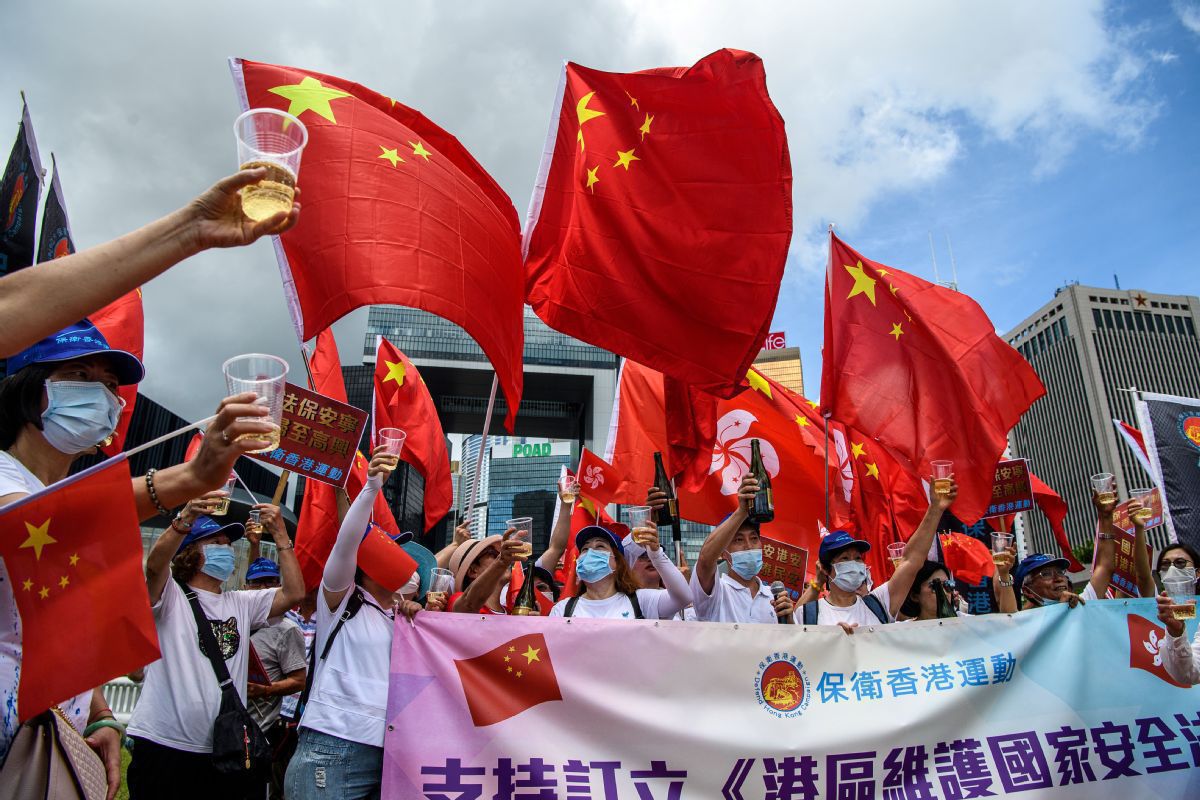 Hong Kong legal experts, policy advisers and community leaders said concerns about the National Security Law will be allayed once peace comes back to the streets of Hong Kong and the climate of normality is restored.
Richard Cullen, a visiting professor in the Faculty of Law at the University of Hong Kong, said concerns over any new law come up in any country or any region.
"You're bound to have people wondering what the law means", he said during a webinar held by China Daily on Friday. "They feel scared. This happens in all jurisdictions".
Cullen, who specializes in Hong Kong's constitutional order, voiced his conviction that Hong Kong will sail smoothly through an interval of adapting to the National Security Law. He added, adapting and coping are among the things that Hong Kong does well.
Cullen sees the National Security Law as "focused" and "not wide-ranging and sweeping". He portrays a positive outlook, as enforcement brings a restoration of order and radicals are deterred from the unchecked violence inflicted on the city in 2019.
The legal expert also doubted predictions that the law will set off an exodus of foreign experts and commerce to places like Singapore — Hong Kong's main regional rival.
"The fundamental reason why it (Singapore) is so safe and secure is that it's got one of the most drastic national security regimes in the developed world", Cullen said.
Singapore's Internal Security Act enables the government to act swiftly against anything it views as a threat to national security. People can be placed under preventive detention and held for up to two years without trial.
People in Singapore have gotten used to the strict law, Cullen said.
"Apparently everything (in Singapore) thrives and business does wonderfully", the legal expert said. "We are going to have to do it now".
Tony Kwok Man-wai, former deputy commissioner of the Independent Commission Against Corruption, Hong Kong's anti-corruption agency, said people in Hong Kong will adapt and get used to the new law as they got used to the tough anti-corruption law that was brought to the city in the 1970s.
Speaking at the webinar, he shared his experiences dealing with corruption. Kwok said he thinks how the city's anti-corruption system was established provides good experience for the implementation of the National Security Law.
He specified that to be successful in safeguarding national security in Hong Kong, the city needs efficient organization, enough manpower and a strong law. The law, he said, must give clear definition to what constitutes an offense and enable strong investigative powers to deter and prevent crime. He also stressed public education and the need for close partnerships with different parts of the community.
"I believe the law will enable Hong Kong to become stable and to prosper again", Kwok said.
Malaysian business leader and permanent Hong Kong resident Chandran Nair also said he has faith in Hong Kong. He spoke of the judicial system as one of the strongest pillars of stability and the rule of law and expressed the conviction that Hong Kong will face the testing period well and see it through. He added one condition, however: The Hong Kong government needs time to explain the law, and its explanation needs to be broad and comprehensive.
"It's not only a political issue, but also the matters which are essentially about civil responsibility and collective welfare", Nair said.
Nair said the traditional approaches to spreading the word are fine — but he thinks the government ought to mull innovative approaches, so that individuals and communities at large can reach a better understanding of the law and what it means to them. That, said Nair, should be the priority over the next six months.