Hubei city plans longer weekends to boost travel spending
Share - WeChat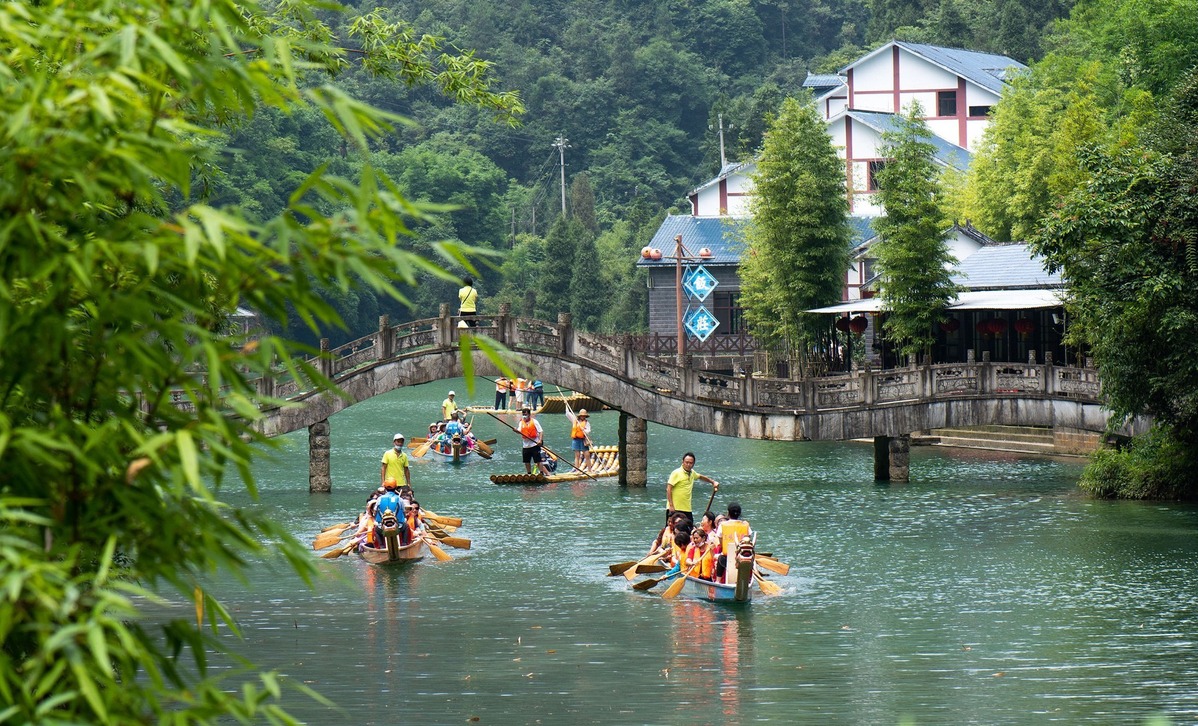 The city of Yichang recently implemented a 2.5-day weekend on a trial basis in an effort to stimulate consumption and boost economic growth in the tourism sector, which has been deeply restrained by the novel coronavirus epidemic.
Local authorities in Yichang, Hubei province-the province that was once the hardest-hit in China by the outbreak-planned to adopt the flexible weekend policy from July until the end of the year. Employees in Party organs, government departments, Stateowned enterprises and public institutions, as well as any other entities that are willing to implement the policy, will be allowed to leave work at noon on Fridays.
Other incentives-such as giving half-price tickets to tourists to visit some local and rural attractions and offering free travel vouchers-will also be offered to boost tourism, according to a circular released by the city government on Monday.
The city is also encouraging local travel agencies to launch more tourism products and tour routes that fit the 2.5-day weekend and meet consumers' different needs.
Further, cultural and tourism consumption activities will be held at scenic sites, on historic streets and in ancient towns and villages to spur consumer spending on agricultural products and local specialties and facilitate poverty alleviation.
Before Yichang's move, cities in provinces including Jiangxi, Zhejiang and Gansu had been establishing similar measures to stimulate consumer spending since April as the outbreak waned in the country.
With travel agencies across the country having been given the green light to resume trans-provincial group trips on one hand, and people's rising travel demands on the other, experts said the 2.5-day weekend will further stimulate tourism consumption and boost local economies.
According to a recent survey report released by the China Tourism Academy, potential tourism demand remains high as over 80 percent of Chinese people showed a willingness to travel during the third quarter.
Zhang Guangrui, honorary director of the Tourism Research Center at the Chinese Academy of Social Sciences, said as the country lifted trans-provincial group tour restrictions, pent-up consumer demand for tourism will breathe life into China's battered tourism industry.
The 2.5-day weekend is more flexible than long holidays and allows employees to go on short vacations, which will help prevent scenic spots from becoming crowded and improve travel experiences, he said.
The weekend policy would also help relieve employees' stress and improve work efficiency, he said, adding that less-stressed employees are a benefit to employers because of the potential for increased productivity.
Some people also expressed their strong desire that the policy should be promoted nationwide, allowing more people to enjoy the benefits of such flexible weekends.
Zhang Jiafeng, 28, an insurance salesman in Shanxi province, said that he is sick of traveling during the public holidays when nearly every tourist attraction in the country is jammed by tourists.
"With a 2.5-day weekend in place, I could enjoy more local tours more easily," he said. "But I'm afraid that some small-and middle-scale companies will not implement the initiative to maintain their high profits."