Tajik ethnic people ready to hit new heights
Share - WeChat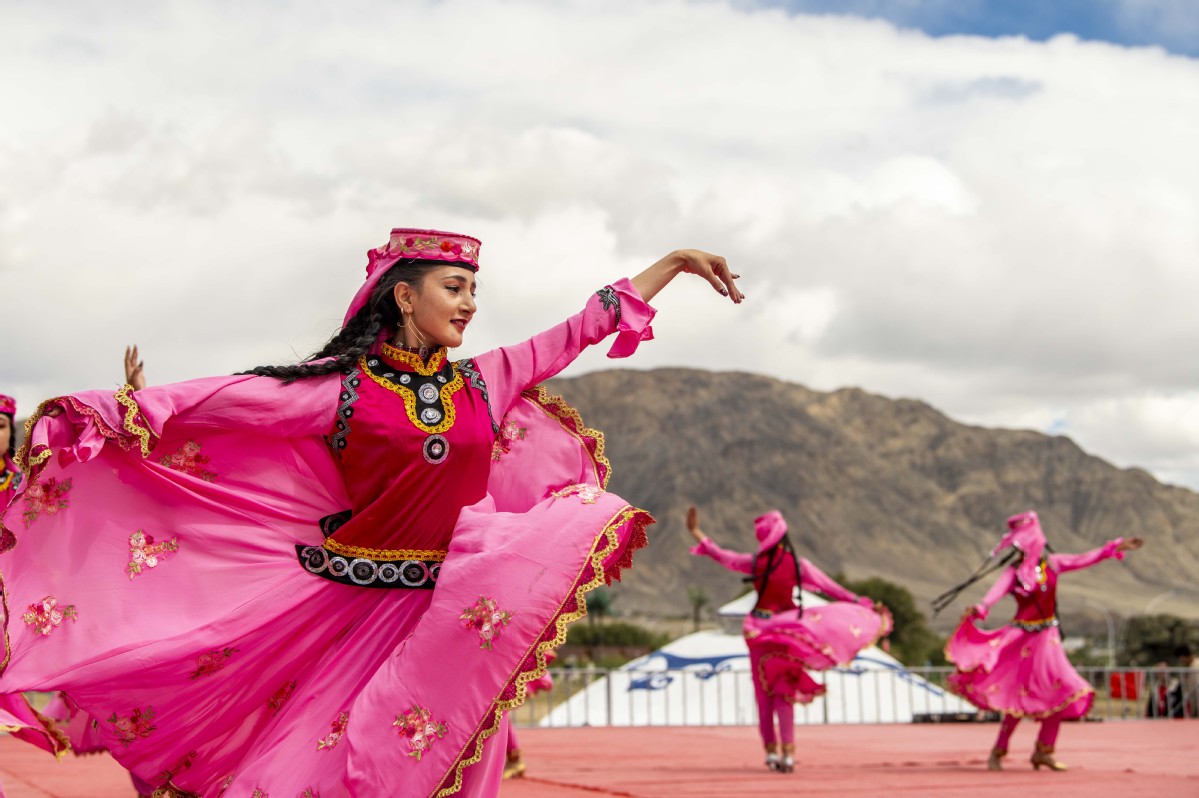 URUMQI-At the intersection of the two main roads of Tashikurgan Tajik autonomous county stands a landmark sculpture of a flying eagle. The eagle is one of the most revered totems for 33,000 people from the Tajik ethnic group living in the county in the Xinjiang Uygur autonomous region.
Located on the Pamir Plateau, Tashikurgan is the only Tajik autonomous county in China, with more than 80 percent of its 41,000 residents belonging to the Tajik ethnic group.
China has vowed to leave no ethnic group behind in ending poverty and achieving a moderately prosperous society in all respects. The once impoverished county managed to lift itself out of poverty last year and is making strides toward becoming an all-around prosperous society.