Benxi accelerates development of pharmaceutical industry
Share - WeChat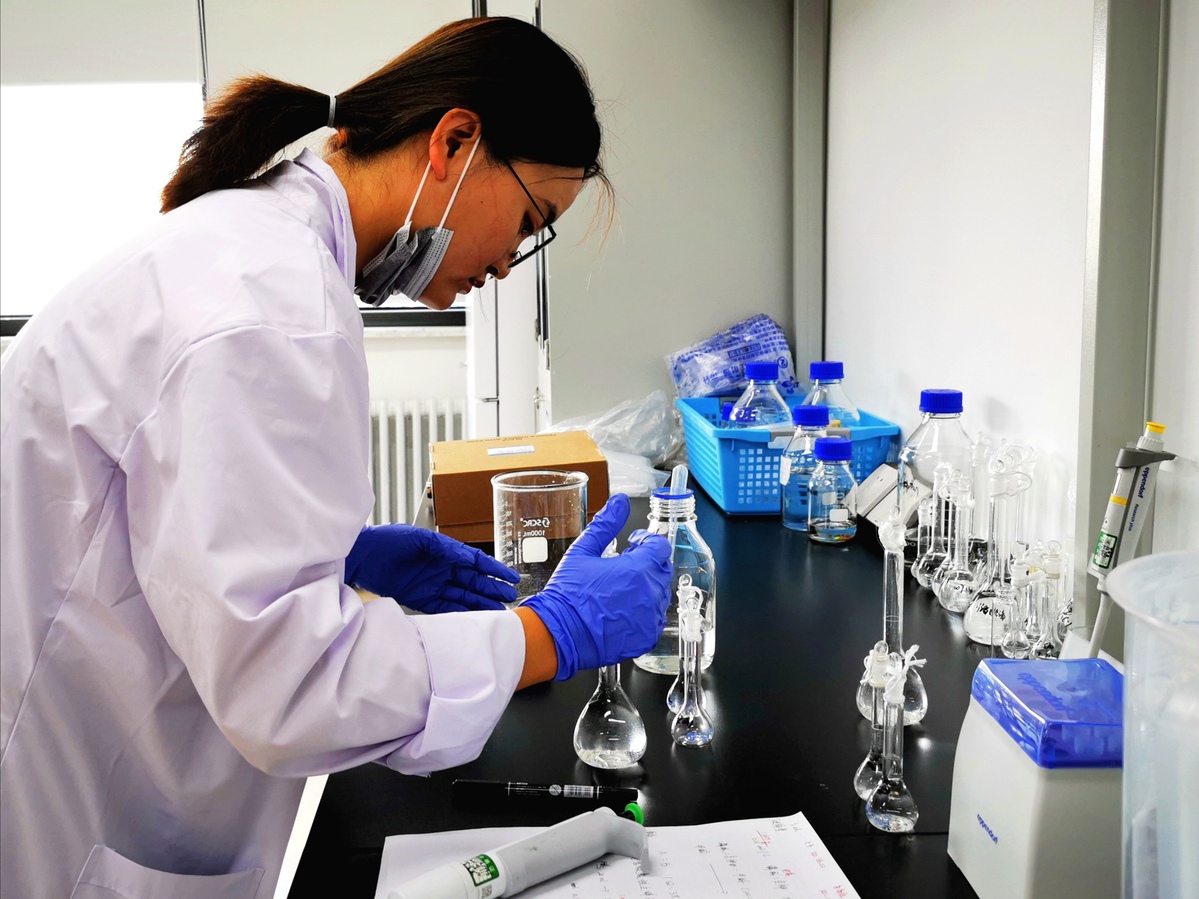 A new manufacturing plant for antibody-drug conjugates and resistant products topped out recently in the Benxi High-tech Zone, Northeast China's Liaoning province. It was 45 days earlier than the scheduled completion time, despite the impact of the novel coronavirus outbreak.
The plant, with a designed annual production capacity of 140,000 antibody-drug conjugates and 260,000 resistant products, is expected to put into operation in the second half of next year.
"Its annual sales revenue is expected to reach 4 billion yuan ($572 million)," said Ye Xiaohui, assistant general manager of the north pharmaceutical base of Shanghai Pharmaceuticals Holding Co Ltd.
Ye said the base will further strengthen cooperation with institutions of higher education and research, as well as related enterprises in the high-tech zone to introduce more talents, cooperate on more projects and promote the industrialization of scientific research results.
According to Guo Honggang, deputy director of the administrative committee of the Benxi High-tech Zone, the zone now boasts 151 pharmaceutical industrial projects, including that of Japan's Eisai and the Republic of Korea's Daewoong.
It also has six medical-related colleges and universities with a total of 32,000 students.
"We're accelerating the development of the health industries supported by the biomedical industry, high-end manufacturing industries, and other emerging strategic industries," Guo said.
Benxi is famous for its iron and steel industry. To promote the transformation and upgrading of the city's industries, the provincial government of Liaoning made a major decision in 2008 to support Benxi, which also is rich in traditional Chinese medicine, or TCM, materials, to develop the pharmaceutical industry.
The city did its best to develop the pharmaceutical industry. It has become an important growth pole of Benxi's economic and social development with a complete industrial chain and clear city architecture integrating enterprises, technologies and universities.