Flood fails to dampen student's motivation ahead of major exam
Share - WeChat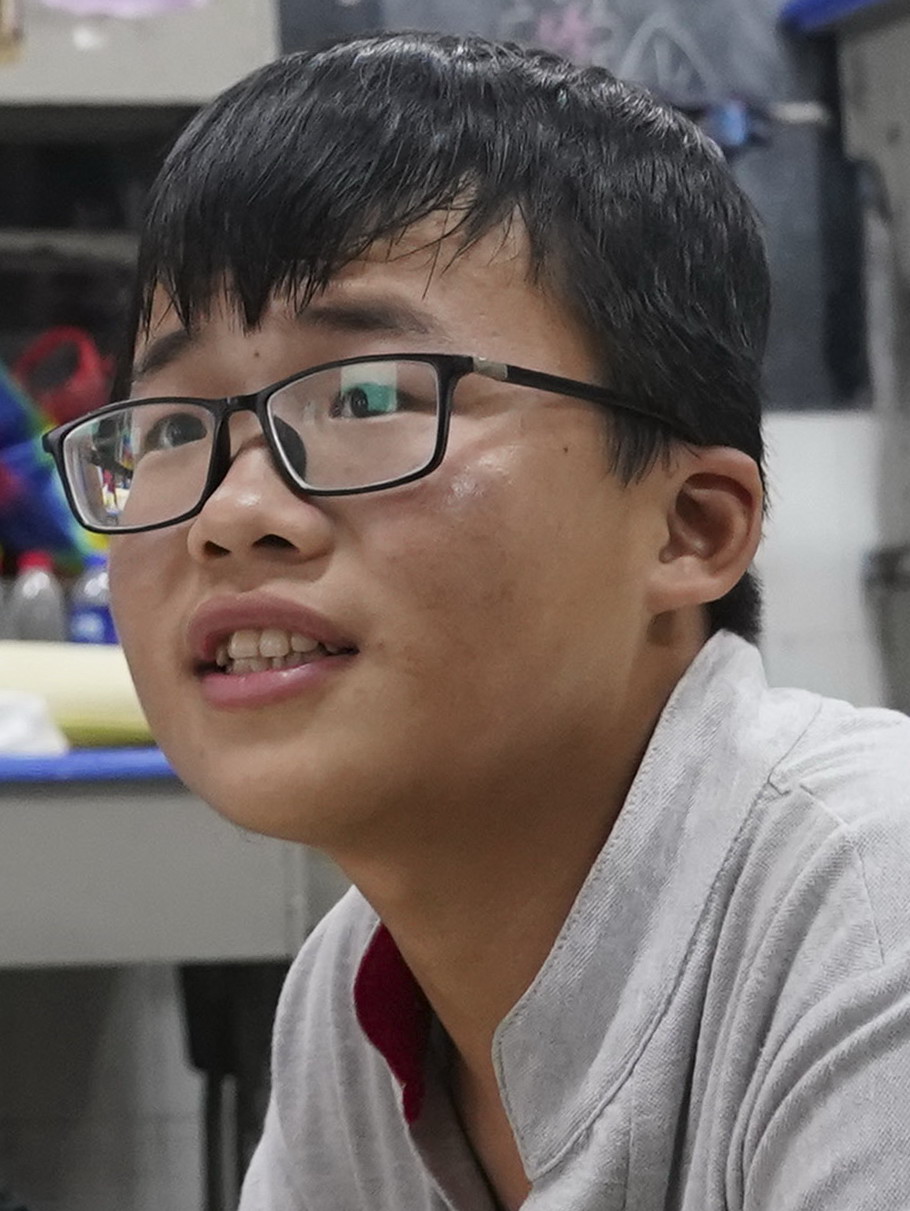 After escaping from the flood with his grandfather on the night of July 8, 17-year-old Hu Boming thought that he would not have a proper place to study at the disaster relief relocation site.
Shortly after his 83-year-old grandfather returned home after a walk, the power went out in Guihu village - located in Poyang county, Jiangxi province - and some villagers asked everyone to evacuate their houses because a dike nearby had been breached.
After receiving the information, Hu's grandfather wanted to move their belongings on the first floor to the second floor. But Hu insisted that the two of them leave the house quickly in the darkness.
He received many phone calls from his parents, aunts and uncles, who asked him and his grandfather to stay with the crowd and not venture off alone.
Hu said all he could hear that night were shouting and the sound of turbulent water as they fled, which still echoes in his mind. He and his grandfather made it out safely and were transferred to Wuyi primary school, a relocation site in downtown Poyang.
The school now shelters nearly 800 people from different villages. Local governments provide them with free food, water, quilts, hot showers and sleeping quarters. There are also areas for students who need to prepare for their examinations.
Hu and his grandfather have lived at the site since July 10. They sleep on the floor with 18 of their fellow villagers in a classroom.
As a junior high school student in Grade 3, Hu will sit for the senior high school entrance exam in the county from Friday to Sunday.
During the past academic semester from February to June, he took online courses at home due to COVID-19. Before the flood submerged the village that night, Hu routinely studies on the second floor of their three-story house.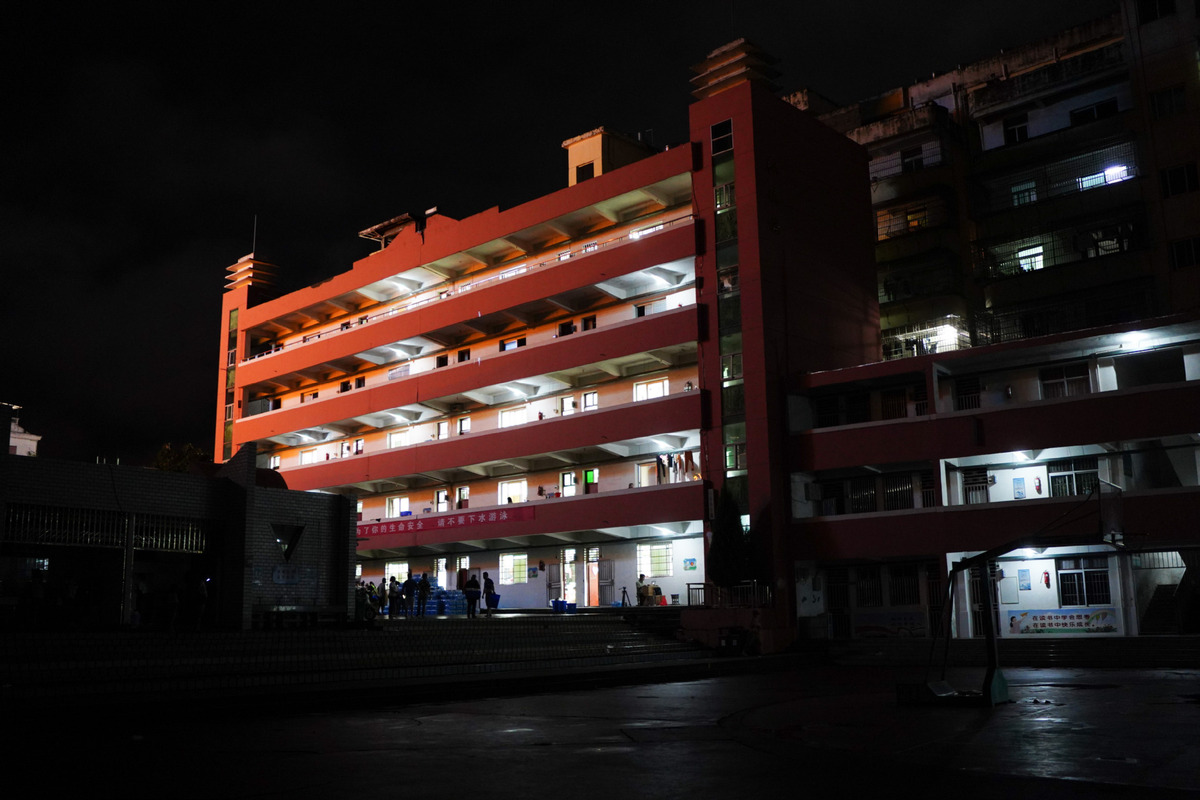 At the relocation site, Hu gets up at 7 am every day and helps his grandfather go downstairs to use the bathroom. Hu typically starts studying for the exam at 8 am after eating breakfast, and continues until around 10:30 pm, taking breaks only for meals.
On July 13, Hu returned home to get his textbooks, which he had left behind when he fled the flood. He found that the water was still about 2 meters high.
"I took a boat to arrive home and I was lucky I had put my books on the second floor. Some of my classmates' books were washed away by the flood, and they have to ask teachers for help, which definitely affects their study," he said. "There are three other students who are studying with me here, so I don't feel too much of a difference from when I studied at home."
Hu is currently in 20th place in his class, and he said he believed the flood would not affect his performance too much. He said he is confident that he can go to the senior high school that he chooses.
His older brother and sister are still undergraduate students, and they chose to work outside Poyang during their summer vacation. His parents, who are both 46 years old, have been working in Dongguan, Guangdong province, for many years to support the family. They promised to come home immediately once the flood has subsided so they can clean the house and take Hu and his grandfather to Dongguan.
Hu said his grandfather may not be willing to go to a strange city without familiar neighbors, so he would choose to accompany his grandfather after the exam was finished. He plans to stay in Dongguan during summer vacation and return to Poyang afterward for senior high school.