Hong Kong sees major spike in COVID cases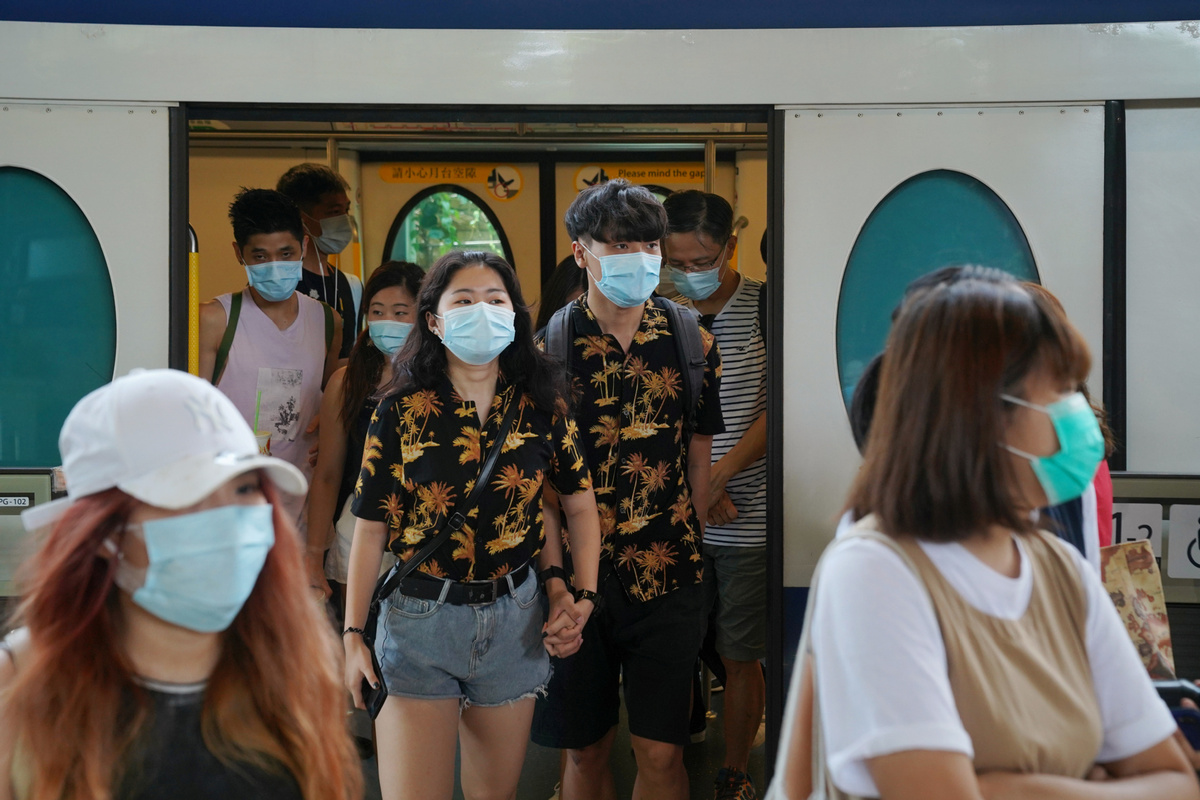 Hong Kong reported 19 confirmed coronavirus cases and 37 preliminary cases likely to be confirmed pending further tests on Wednesday, its largest daily spike in new infections since the third wave of the outbreak started in the city in early July.
The city's ninth and tenth fatalities related to COVID-19 were also reported on Wednesday, including an 89-year-old man and a 90-year-old woman. The woman had chronic illnesses and caught the deadly virus at an elderly care home, according to Hong Kong's Hospital Authority. The home has become one of the biggest infection clusters in Hong Kong, with at least 33 residents and employees confirmed as infected and two deaths.
As of 6 pm on Wednesday, the city's tally of COVID-19 cases stood at 1,588.
Of the 19 newly confirmed infections on Wednesday, 14 were locally transmitted and seven of them were of unclear origin. The Centre of Health Protection said all the preliminary cases are likely to be confirmed shortly.
The city confirmed 41 new cases on Monday and 40 on Tuesday, about half of which were untraceable. From July 6 to 14, the global financial hub recorded 301 cases, including 222 local cases.
Health authorities are still hunting for the sources of 78 local infections during the period, as concerns are mounting over expanding community clusters at restaurants, supermarkets, schools and elderly care homes.
Health officials strongly urged Hong Kong residents, especially the elderly, to stay at home and not to visit markets and restaurants in the following two weeks.
Also on Wednesday, the city's toughest social distancing rules to date took effect to battle what health experts said was the worst outbreak since January, including mandatory wearing of face masks on public transportation and banning dining at restaurants from 6 pm to 5 am.
Bars and another 12 types of leisure venues-including beauty salons, gyms and karaoke lounges-have been closed until at least next Thursday, under a government measure announced on Monday to curb escalating community transmissions.
Li Chak-hei, the owner of a beauty parlor in Hong Kong, said these restrictions are necessary, given the ferocity of the third wave of COVID-19, although her business, which has plunged during the pandemic, would take another battering.
Li said she was grateful for government subsidies she already received and expected the government to introduce more pertinent measures and reliefs to cushion the impact of the new coronavirus outbreak.