Top 10 richest women in the world
Share - WeChat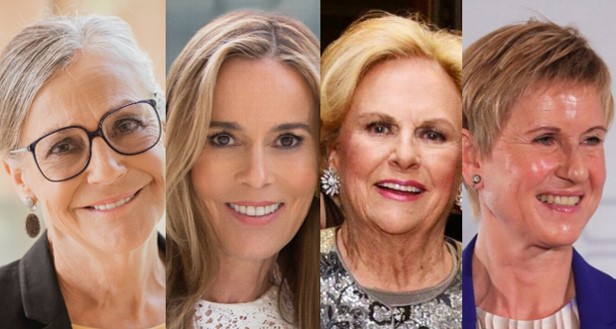 Yang Huiyan, the vice-chairwoman of Country Garden, ranked sixth among the world's richest women with a fortune of $20.3 billion, and Chinese businesswoman Zhong Huijuan, who chairs the drug company Hansoh Pharmaceutical in Jiangsu province, grabbed the ninth spot, according to the Forbes world's billionaires list released on Thursday.
Forbes calculated the billionaires' net worth by stock prices and exchange rates on March 18, and Alice Walton, an heir to part of the Walmart fortune, took the crown as the world's richest woman this year with an estimated $54.4 billion in net wealth, up $10 billion from the previous year. The heir to L'Oreal, Francoise Bettencourt Meyers, ranked second.
According to Forbes, the fortune of German billionaire Susanne Klatten took a severe hit due to the novel coronavirus-induced stock market slide. Shares of BMW slumped over 30 percent since January, reducing Susanne Klatten's net worth down to $16.8 billion. In contrast, Zhong Huijuan, the chairman of Hansoh Pharmaceutical, saw significant year-on-year growth in her wealth, now valued at $14.6 billion.
This year, 234 women made the list, dropping from 244 last year, while their fortunes totaled $927.4 billion, up $29.4 billion compared to a year earlier.
Let's take a look at the top 10 richest women in the world.