Top 10 real estate billionaires
Share - WeChat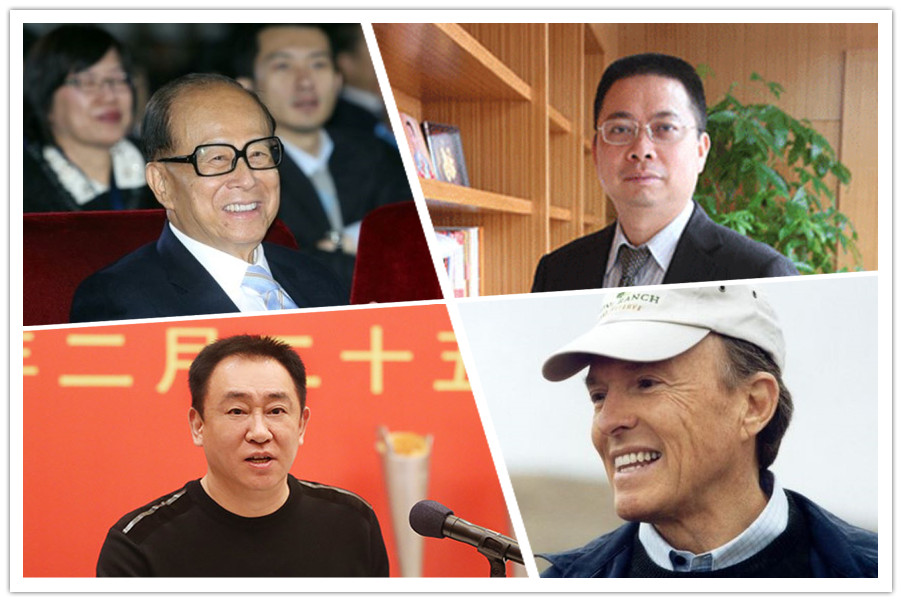 Xu Jiayin, chairman of Evergrande Group, remains the richest among the world's billionaires in real estate, with a total wealth of 231 billion yuan. Chinese entrepreneurs won eight spots in the top 10, according to a report released by the Hurun research institute on March 20.
Xu Jiayin has been the richest real estate tycoon for two consecutive years, followed by Li Ka-shing, with wealth of 200 billion yuan. The Yang Huiyan family tied with Lee Shau-kee for third place, whose fortune amounts to 189 billion yuan.
Five billionaires are tied for fifth with 119 billion yuan, including Wang Jianlin, Cheng Kar-shun, Lau Luen-hung, American businessman Donald Bren and 29-year-old Hugh Grosvenor from the United Kingdom, the world's youngest real estate tycoon.
Yao Zhenhua, chairman of Baoneng Group, ranked tenth with a net wealth of 112 billion yuan.
The Hurun Global Real Estate Rich List 2020 noted there are 256 billionaires on the list globally, up 17 from the previous year, each with wealth exceeding $1 billion.
China has 139 billionaires with a combined wealth of 586 billion yuan, followed by the United States and the United Kingdom with 34 and 17 billionaires respectively.
Let's see the world's top 10 billionaires in the real estate industry.