Ma Yun, Ma Huateng tied for richest man in China
Share - WeChat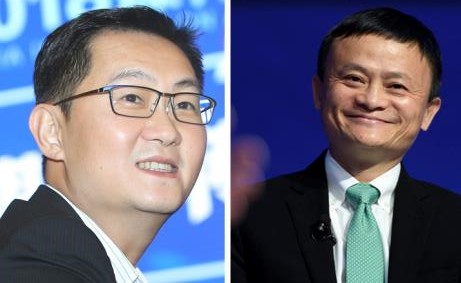 China's technology giants Ma Yun, founder of Alibaba Group, and Ma Huateng, CEO of Tencent, have tied for the position as China's richest man two months after the COVID-19 outbreak, Hurun research institute reported on Monday.
Sun Piaoyang, chairman of Jiangsu Hengrui Medicine Co Ltd, and his wife Zhong Huijuan, chairwoman of Hansoh Pharmaceutical Group, grabbed the third spot with 202 billion yuan in wealth.
With the wealth of Warren Buffett, the richest investor in the world, shrinking $19 billion, the world's top 100 billionaires lost $408 billion in two months, wiping out all the gains made in the past two and a half years, according to the wealth impact two months after the COVID-19 outbreak as analyzed by Hurun.
Only 9 percent of the Hurun Global Top 100 saw their wealth increase, all coming from China, while 86 percent saw their wealth decrease and 5 percent remained unchanged, the report said.
The wealth of Liu Yonghao, chairman of New Hope, surged 20 percent, reaching 105 billion yuan ($14.83 billion) and Chinese pork producers Qin Yinglin and wife Qian Ying of Muyuan saw their wealth increase by 16 percent to reach 155 billion yuan.
With a surge in demand around the world for ventilators and medical equipment, the wealth of Xu Hang, co-CEO and chairman of New York-listed medical equipment maker Mindray, increased 26 percent, reaching 95 billion yuan.
"China has been the relative winner, with its stock markets weathering the virus better than its US and European counterparts," said Rupert Hoogewerf, Hurun Report chairman and chief researcher.
Prior to the coronavirus outbreak, the world had 2,816 "known" dollar billionaires. The current number is now down by 20 percent, as stock markets across the world have wiped out wealth, Hoogewerf added.