Mahomes' half-billion far from certain
Share - WeChat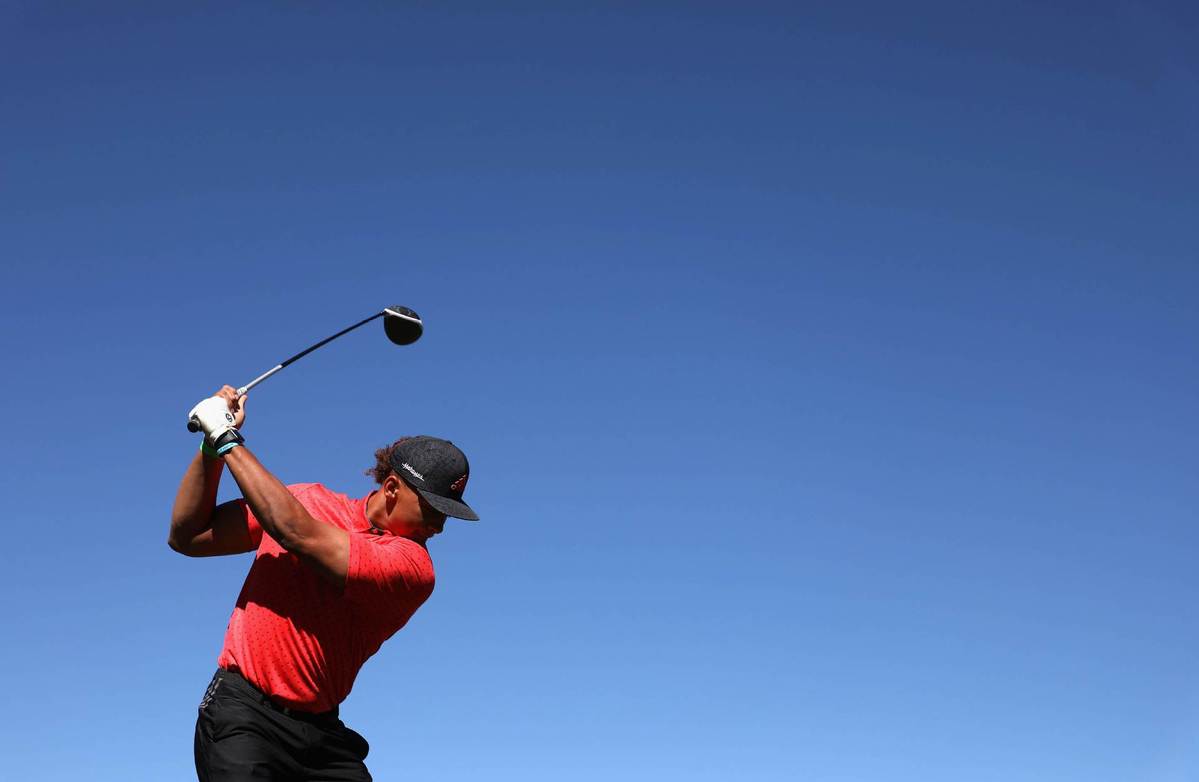 With conditions aplenty, $503m deal is arguably not sports' richest
There's rich, and then there's filthy rich.
Ever since quarterback Patrick Mahomes signed his contract extension with the NFL's Kansas City Chiefs last week, it's been the talk of the sports world: Ten years, $503 million.
On the surface, it's the richest contract in sports history, topping the 12-year, $430-million deal Mike Trout signed with MLB's Los Angeles Angels last year.
But numbers can be deceiving, and Mahomes' contract is a bit more convoluted than the buzz on social media would suggest.
The 24-year-old human highlight reel and reigning Super Bowl MVP is not simply receiving $50.3 million per year for a decade. His 117-page contract is an intricate mix of incentives, bonuses and guarantee conditions, subject to interpretation.
Sports Illustrated points out that it's basically a 10-year extension worth $450 million, added to the two years and $27 million remaining on Mahomes' rookie deal.
That amounts to a 12-year package worth $477 million. You reach $503 million by adding the $25 million in incentives that become payable with AFC championships and Super Bowl titles over the life of the contract.
Unlike MLB, NFL contracts are routinely reported to be worth their maximum value, including incentives and bonuses, so a swing of several million dollars is not unusual. In MLB, the guaranteed money is the featured contract number, with incentives and options as add-ons.
According to Sports Illustrated, Mahomes' deal has $63 million fully guaranteed and $141 million in injury guarantees. His largest cap hit will be an incredible $59.9 million in 2027, and will never dip below $40 million after 2025.
The contract is structured so that Mahomes will receive a relatively small base salary most years. He won't hit $10 million per season until 2027, and his one-time signing bonus is also "just" $10 million.
That much-ballyhooed half-billion-dollar price tag is the result of what's known as the contract's "roster bonus" feature. As long as Mahomes is on the Chiefs roster, he will rake in enormous amounts of cash through roster bonuses, which vest two years in advance.
By next March, Mahomes will be guaranteed more than $100 million. By the beginning of the 2026 league year-which is the first time the Chiefs could realistically get out of the contract, thanks to the roster bonus schedule going from two years in advance to one year-Mahomes will be guaranteed nearly $275 million.
He will hit $477 million, the real "value" of his contract without playoff incentives, at the beginning of 2031.
The Chiefs won't be able to bail from the deal until more than halfway through the contract, which raises the question of whether or not it is the richest deal in sports history.
By comparison, Trout's contract with the Angels is a study in simplicity. Until the 2031 MLB season, the slugging outfielder will pocket a base annual salary of just over $35 million, plus a one-time $20 million signing bonus.
That's it, no opt-outs or roster bonuses. His biggest incentive is $500,000 for each time he's named the league MVP. And as is tradition in baseball, every cent is guaranteed.
Mahomes won't be guaranteed that much money until 2030.
Playing for free
Meanwhile, when MLB opens its 60-game season on July 23, more than a dozen players won't be earning paychecks because of prorated salaries clawed back to repay their share of $175 million in advances paid out during the pandemic.
The list includes Los Angeles Dodgers pitcher Jimmy Nelson and New York Yankees reliever Jonathan Holder ($277,778 each), Pittsburgh infielder Erik Gonzalez and Minnesota pitcher Matt Wisler ($268,519 apiece), Philadelphia catcher Andrew Knapp ($262,943), Chicago Cubs pitcher Jharel Cotton ($237,037), pitchers Collin McHugh of Boston, Ross Stripling of the Dodgers and Jesse Hahn of Kansas City ($222,222 each) and Milwaukee pitcher Freddy Peralta ($575,200).
Each of the roughly 480 players with so-called "straight" contracts that call for a single salary received an advance of $286,500 in March. The 769 players with "split" contracts that have a lower salary in the minor leagues-generally a younger group not yet eligible for arbitration-got either $16,500, $30,000 or $60,000, depending on their minor-league pay level.