Fatal Qinghai road collapse caused by water seepage, inadequate upkeep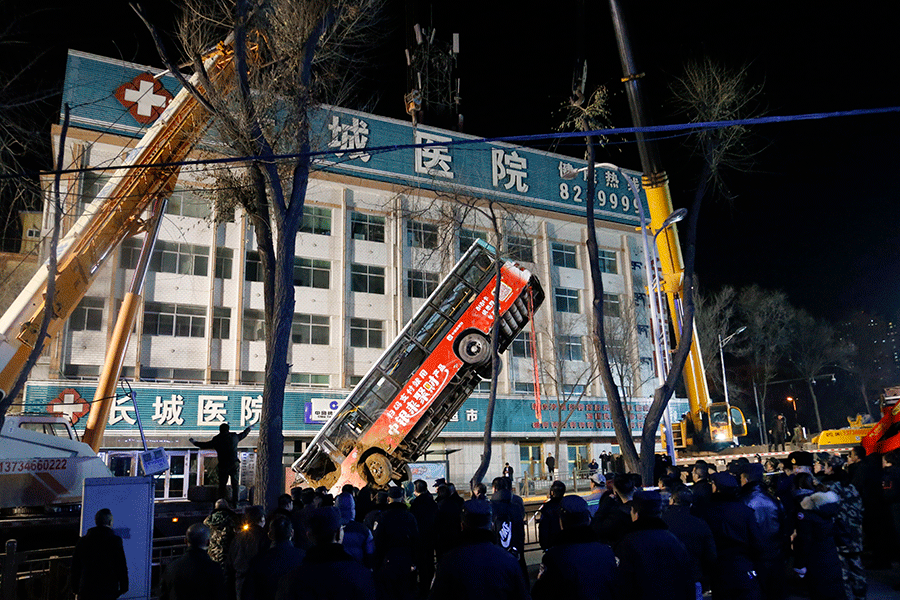 The road collapse in Xining, capital of Northwest China's Qinghai province, that killed 10 and injured 17 in January was caused by prolonged water seepage and insufficient maintenance of the road surface, the results of an investigation said on Wednesday.
At about 5:24 pm on Jan 13, a road section on the provincial capital's Nandajie Street suddenly collapsed, swallowing a nearby public bus and several passersby. The incident claimed 10 lives and wounded 17, according to the report published by the provincial government on Wednesday.
The investigation team concluded the incident was caused by years of water seepage into the ground under the road structure. Compounded by insufficient maintenance and heavy usage, the road's structural integrity was compromised.
When the bus fell into the road, it also crushed underground water and electric utility pipelines, causing a massive discharge of water and mud that led to further damage.
The provincial government said in the report that it will learn from the incident, and rigorously eliminate other safety risks in public infrastructure to prevent similar incidents from happening. Investigation into the personnel responsible for the incident are still underway.