Rumors about national security law for HK debunked (5)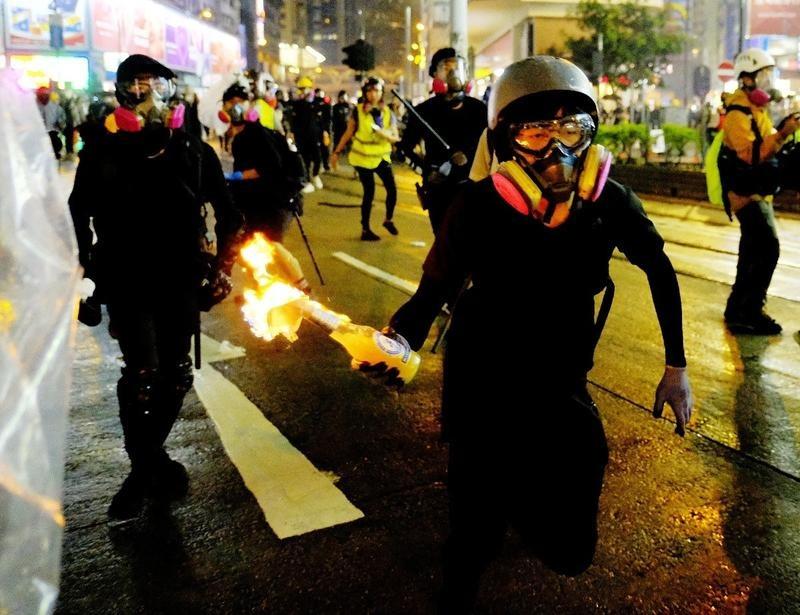 Some people from the US and other Western countries have recently made groundless accusations against and disseminated many fallacies about the Law of the People's Republic of China on Safeguarding National Security in the Hong Kong Special Administrative Region.
Here is one of the rumors they spread, and the fact.
Rumor: The Chinese government has suppressed the protests and the promotion of democracy in Hong Kong.
Fact:
- What has happened since the return of Hong Kong proves that the freedoms of speech, of the press, of publication, of association, of assembly, of procession and of demonstration enjoyed by Hong Kong residents in accordance with the law have been fully protected.
- Since the turbulence over the amendment bill in June last year, some radical protesters have deliberately stirred up violent incidents. Their actions have gone far beyond the scope of peaceful demonstration and freedom of expression, and turned into extremist, violent and illegal acts. Such violent acts have blatantly violated laws, posed serious threats to the safety of Hong Kong citizens and openly challenged the sovereignty and dignity of the State. The malicious nature of their acts has been laid bare by clear facts and solid evidence.
- Peaceful and reasonable expression of demand is a basic requirement and an intrinsic part of a culturally advanced society based on the rule of law. Having said that, rights must be exercised within the framework of the rule of law, and no demand should be expressed by illegal means, let alone resorting to violence. The rule of law is the core value of Hong Kong and the cornerstone for its long-term stability and prosperity. Ensuring observance of laws and prosecution of lawbreakers is a manifestation of the spirit of the rule of law. Only by taking zero tolerance toward violence and rioters, can Hong Kong's law and order be protected and the rule of law upheld. Supporting and conniving at violence and rioters represents a flagrant infringement of democracy, freedom and the rule of law.