Beijing COVID-19 resurgence stabilizes
Share - WeChat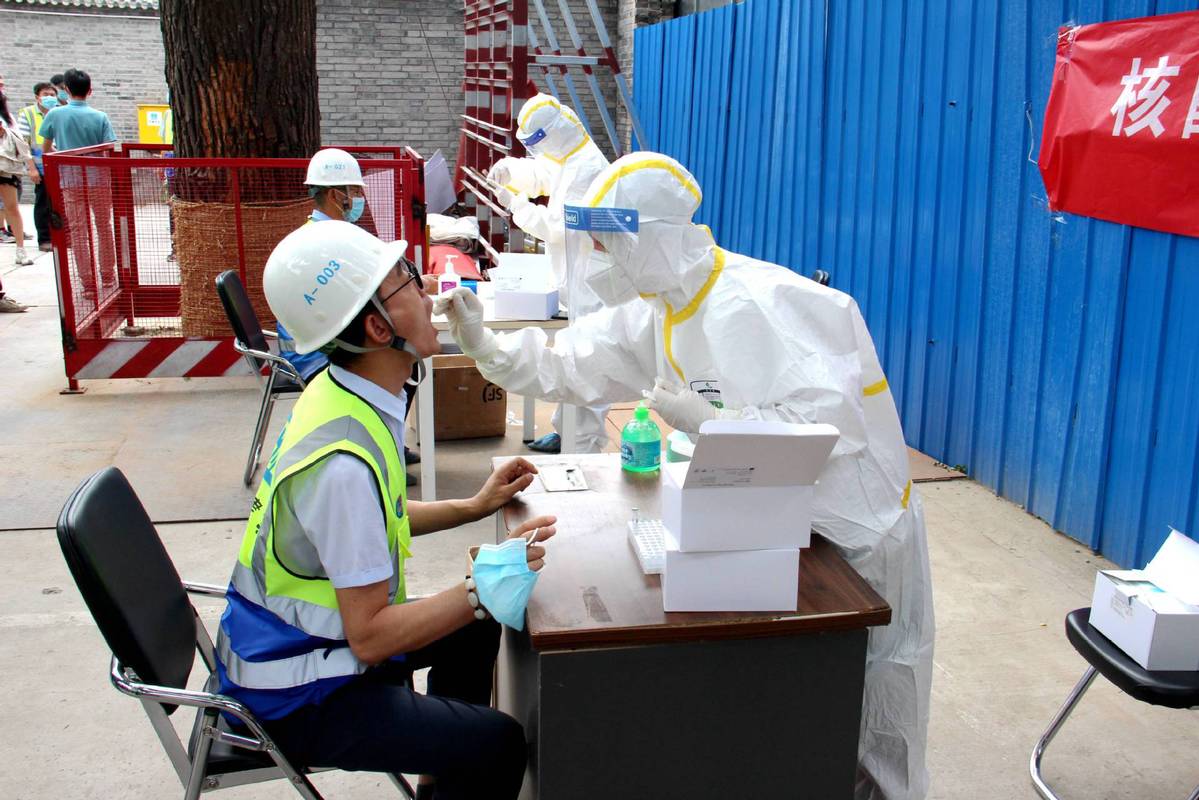 Beijing's epidemic situation has stabilized as the number of daily new COVID-19 infections has been maintained in the single-digits for seven consecutive days as of Saturday, according to the municipal government.
However, the transmission risk of the virus still exists and new local infections may continue to be detected in the coming days, underscoring the need to implement strict disease control measures, Xu Hejian, a spokesman for Beijing government, said at a news conference on Sunday.
"The virus situation in the capital is preventable and predictable, and we're able to control it," he said, adding that disease control work remains the priority of the capital and no slacking is allowed due to existing transmission risk.
The city added two new cases on Saturday, bringing the total number of confirmed infections since June 11 to 334. One patient was cured and discharged from the hospital on Saturday, according to the Beijing municipal health commission.
As of Saturday, 324 cases were receiving treatment at hospitals and 29 asymptomatic cases were put under medical observation. No deaths have been reported during the recent outbreak in Beijing.
Pang Xinghuo, deputy director of the municipal Disease Control and Prevention Center, said 47 percent of recent confirmed cases were found in workers at the Xinfadi market, a sprawling wholesale market in Beijing's Fengtai district.
"The daily new infections peaked on June 13 and 14, and then trended downward consistently," she said.
Of the 334 confirmed infections, 328, or 98 percent, are categorized as mild or moderate cases, according to Pang.
She added that 187 of patients are male and the remaining are female, aged from 19 months to 86.
So far, the outbreak has affected 11 out of 16 districts in the city, with 88 percent of infections occurring in Fengtai and Daxing districts.
Given the potential risk of the virus spreading, Pang said it is important to take personal precautions, conduct proper disinfection and keep a safe social distance.
People who are asked to self-quarantine at home should keep a distance from their family members, use separate utensils and disinfect toilets in a timely manner, according to Pang.