Woman devoted to girls' education in the mountains
Share - WeChat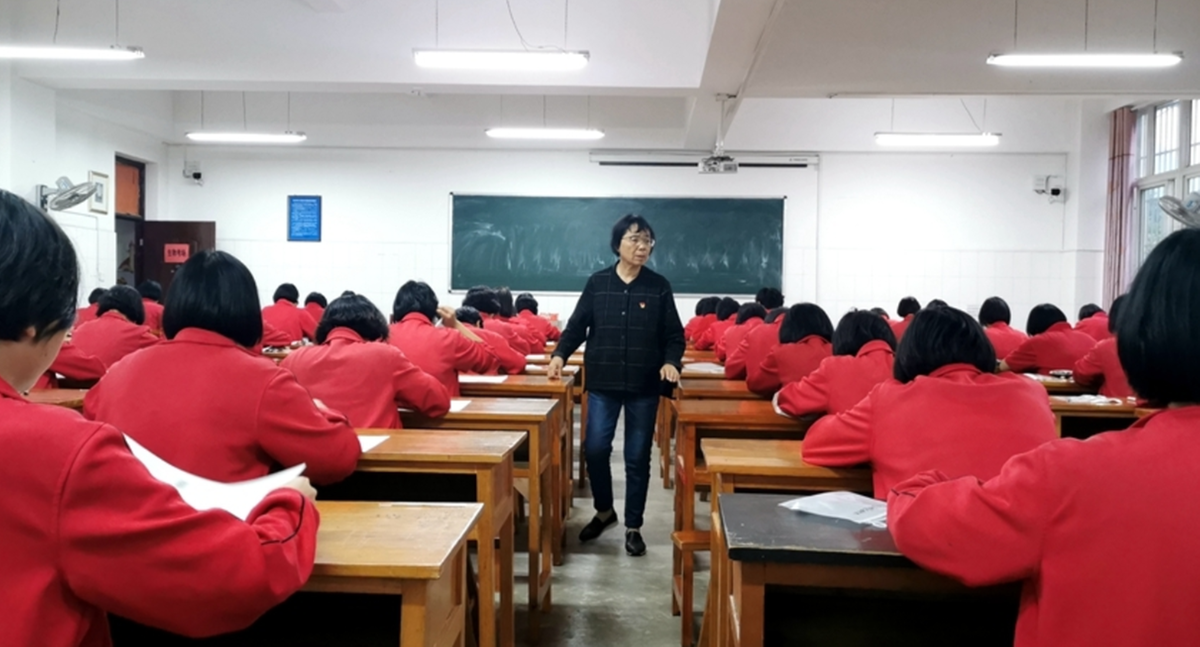 Disheartened by the reality, Zhang also prepared for the handover. As she was organizing the documents, she found six out of the eight remaining staff workers at the school were members of the Communist Party of China. Zhang gathered them and they reviewed the oath of joining the Party together in front of a Party flag they drew. Everyone burst into tears before they could finish the oath.
The school did not shut down. Zhang and her colleagues spared no time and efforts to improve teaching at the school.
"I want my students to go to good universities. I want children in the mountainous regions to enter prestigious colleges such as Tsinghua University and Peking University," Zhang said.
During the 12 years since the school was founded, over 1,600 girl students have graduated and received higher education at universities including prestigious ones such as Wuhan University and Xiamen University.
These achievements came at the cost of Zhang's health.
"My colleagues and I almost gave up our lives in order to do it," she said.
She's battling more than 10 diseases, such as emphysema and cerebellar atrophy, and six years ago, she stopped teaching due to poor health.
Asked why she made so many efforts to help girls in the mountains receive better education, Zhang said she believes it is essential for girls to receive education as it will break the vicious circle between uneducated mothers and uneducated children.
"Education for women can influence three generations of individuals," she said.