Top political advisory body speaks against US sanctions on HK national security law
Share - WeChat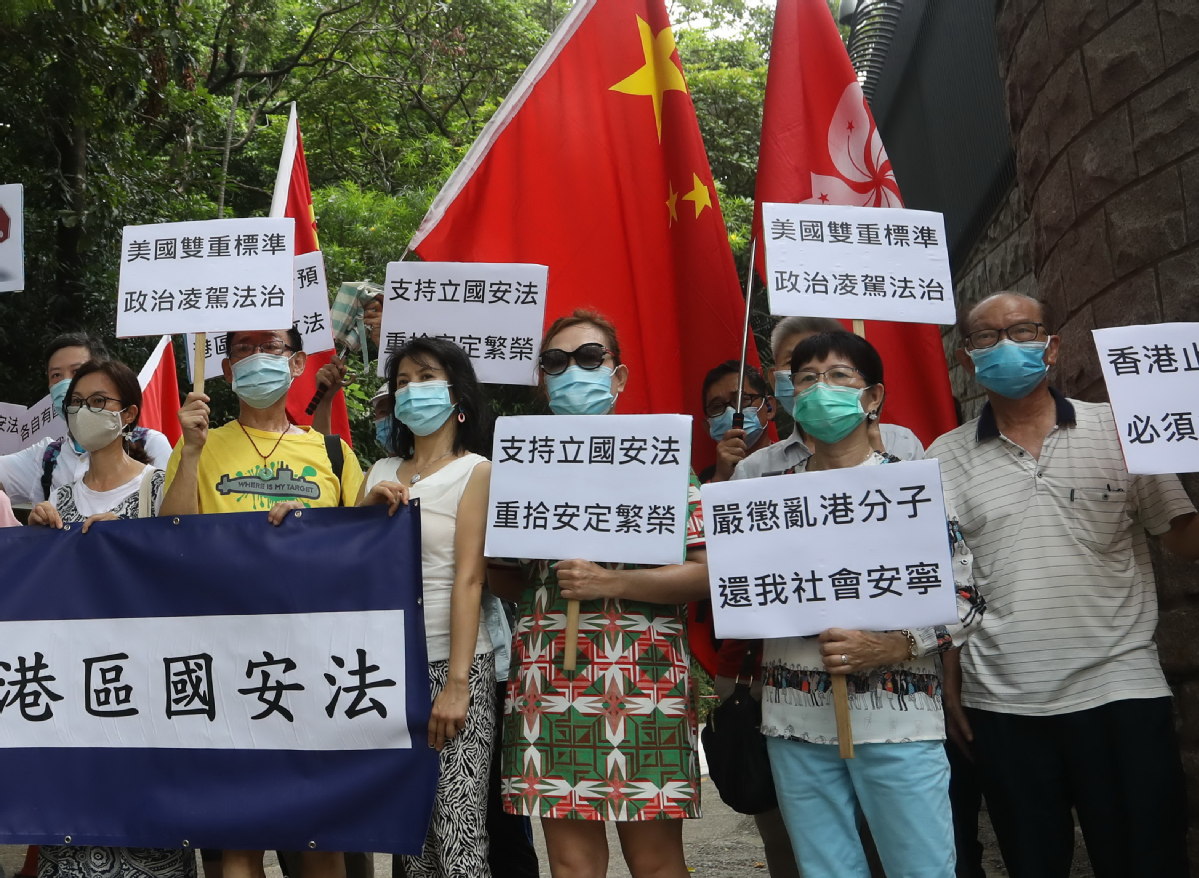 China's top political advisory body on Thursday voiced strong opposition against the passing of a bill of sanctions by the United States after the national security law for Hong Kong was unveiled on Tuesday.
The United States Congress passed the Hong Kong Autonomy Act on Wednesday, imposing sanctions on entities and individuals involved in the new national security law.
"The attempt of the US to pass the bill is not to care about democracy or the freedom of the Hong Kong people at all, but to contain and restrict China's development," the Foreign Affairs Committee of the Chinese People's Political Consultative Conference National Committee said in a statement.
Since last year, "Hong Kong independence" organizations and local radical separatists, with the support of external forces, have committed shocking and even terroristic violent crimes, seriously challenging the bottom line of the "one country, two systems" principle, undermining the rule of law in Hong Kong and seriously endangering national security, the statement said.
"No country in the world will turn a blind eye to acts and activities that seriously endanger national security," the committee said.
The law targets secession, subversion of State power, organization and implementation of terrorist activities, and collusion with foreign countries or foreign forces to endanger national security, and punishes a very small number of organizations and individuals who seriously endanger State security, according to the statement.
"It will not affect the fundamental rights and freedoms of the general public of Hong Kong, but will better protect their freedoms and rights prescribed by law," the committee said.
The law is helpful for promoting the full implementation of the Basic Law of Hong Kong, safeguarding China's sovereignty, security and development interests, protecting Hong Kong's long-term prosperity and stability, and promoting the steady and long-term development of "one country, two systems", it said.
"It has won the firm support of all Chinese people, including Hong Kong compatriots," it added.
The committee said that China has the firm resolve to safeguard national sovereignty, security and development interests, to implement the principle of "one country, two systems", and to oppose interference in Hong Kong affairs by any outside force.
"The plot of anti-China forces in the US will never succeed," it said.
With the firm support of the Central government and the concerted efforts of all sectors of Hong Kong, with the implementation of the law, Hong Kong will surely emerge from chaos to rule and achieve lasting peace and stability, it added.