Journal of Chinese doctor who fought COVID-19 begin presales
Share - WeChat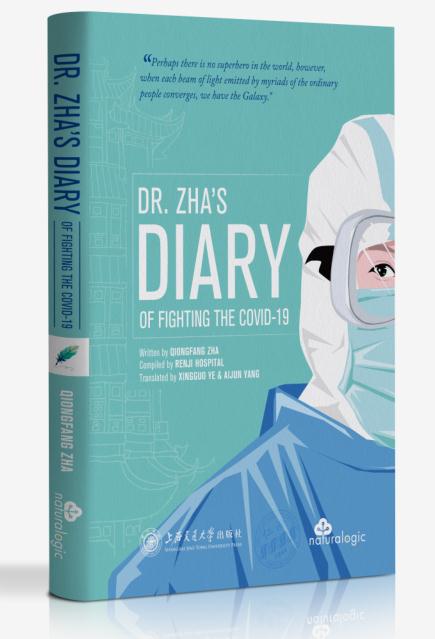 Presales of the English edition of a journal by a Chinese doctor who worked on the frontlines of the fight against COVID-19 have started on e-commerce site Amazon.com, Shanghai Jiao Tong University Press announced on Thursday.
The publisher said that the book, titled Dr. Zha's Diary on Fighting the COVID-19, will help people around the world better understand China's experience in handling the pandemic.
The book contains 68 days' worth of diary entries by Dr. Zha Qiongfang, who works at the respiratory medicine department at Renji Hospital Affiliated with the Shanghai Jiao Tong University School of Medicine.
Zha was a member of the first contingent of Shanghai medical workers that was dispatched to aid Wuhan during the outbreak.
Li Dan, assistant to the director of the publisher, said that several internationally renowned publishing houses have expressed interest in publishing the book in foreign languages after the Chinese version of the book was unveiled in April.
Naturalogic Publishing Inc, a Canada-based publisher which specializes in medicine and science books, was eventually selected to produce the English version.