Top 10 new first-tier cities in China
Share - WeChat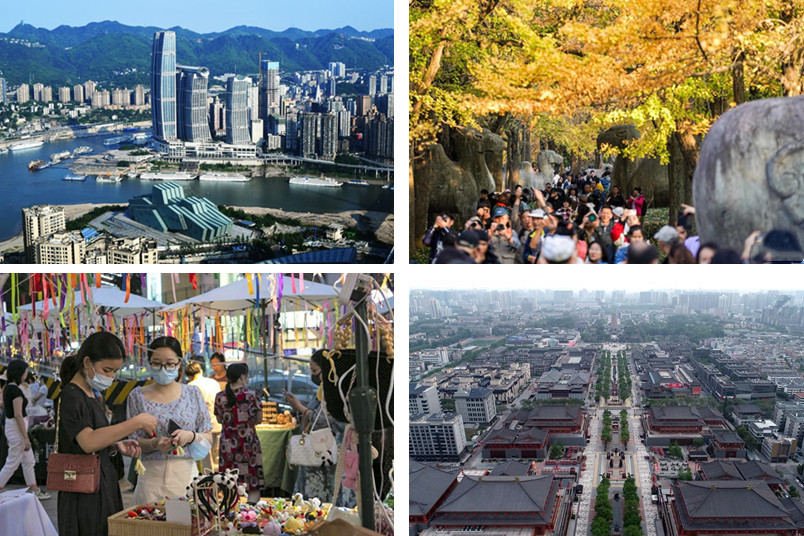 Chinese financial media outlet China Business Network released its 2020 ranking of Chinese cities based on their business attractiveness in May, with Chengdu topping the list of new first-tier cities, followed by Chongqing, Hangzhou, Wuhan and Xi'an.
The 15 cities, comprised of an overwhelming number of southern Chinese metropolises, were evaluated on five dimensions – concentration of commercial resources, the city as a hub, urban residential activity, lifestyle diversity and future potential.
Chengdu, with its GDP surging 7.8 percent year-on-year to 1.7 trillion yuan in 2019, has won the first spot for six consecutive years since 2013. In recent years, the city sees an increasing number of CBDs, offline stores, transportation infrastructure facilities and entertainment spots.
Among the 337 Chinese cities surveyed, traditional first-tier cities remain unchanged, including Beijing, Shanghai, Guangzhou and Shenzhen, but the list of new first-tier cities witnessed two newcomers, Hefei in Anhui province and Foshan in Guangdong province.
However, Kunming in Yunnan province and Ningbo in Zhejiang province were overtaken, falling into the second tier.
Let's see the top 10 new first-tier cities in China.