Suzhou tops ranking among second-tier cities for tech firms
Share - WeChat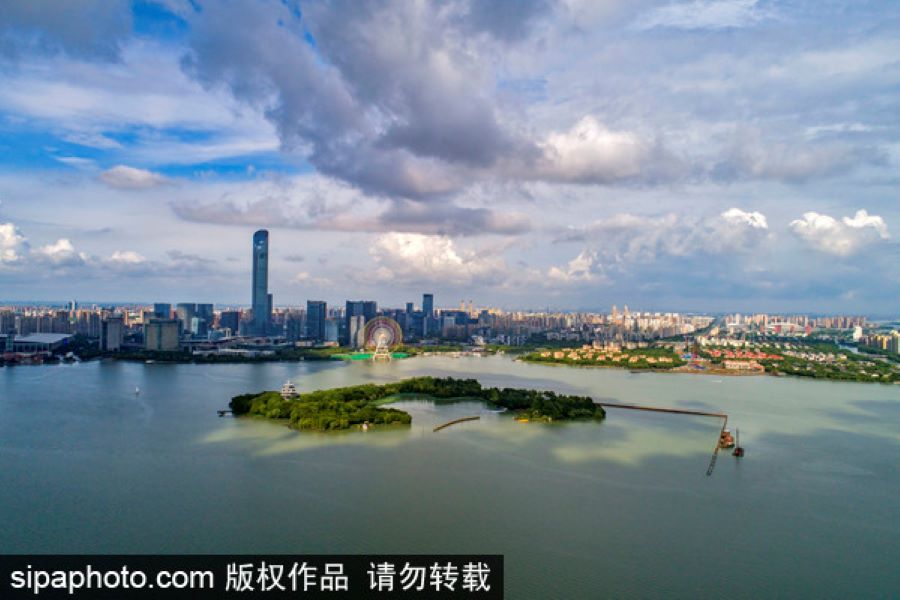 Suzhou boasted the largest number of national-level high-tech companies among second-tier cities in China last year, according to a Yicai.com report released on Monday.
High-tech companies have been proliferating in 35 major cities besides Beijing, Shanghai, Shenzhen and Guangzhou.
Data shows 11 of the 35 cities are home to more than 3,000 high-tech companies each, including Suzhou, Dongguan, Tianjin, Hangzhou, Foshan, Nanjing and Wuhan.
Suzhou, with 7,052 national-level high-tech companies, realized a production output of 1.8 trillion yuan ($254.53 billion) from manufacturing industries and emerging industries last year, accounting for 53.6 percent of its total yield of enterprises above designated size. Industries like new generation information technology, biological medicine, nanotechnology and artificial intelligence accounted for 21.8 percent of the city's total industrial output of enterprises above designated size in 2019.
Ding Changfa, deputy professor at Economics Department of Xiamen University, said as Suzhou neighbors Shanghai, the city benefits from significant spillover effects. Shanghai's strong science and education resources and modern service industries are fueling the transformation and upgrade and development of high-tech industries in southern Jiangsu province, where Suzhou is located.
Guangdong's Dongguan, a city of 6,228 national-level high-tech companies which ranked second, also benefits via spillover from a first-tier city: Shenzhen. In recent years, electronic information industries have been relocated to Dongguan from Shenzhen. The most prominent example is tech giant Huawei, which relocated part of its businesses to Songshan Lake of Dongguan.
Notably, four of the top 5 second-tier cities are adjacent to first-tier cities. The four specialize in manufacturing as their neighbors focus on modern services, forming a seamless "farm-out" relationship.
In addition, first-tier cities have been divesting non-essential functions and relocating manufacturing industries to neighboring areas, making neighboring cities specializing in manufacture the obvious choice.