Last bridge on Lhasa-Nyingchi railway completed
Share - WeChat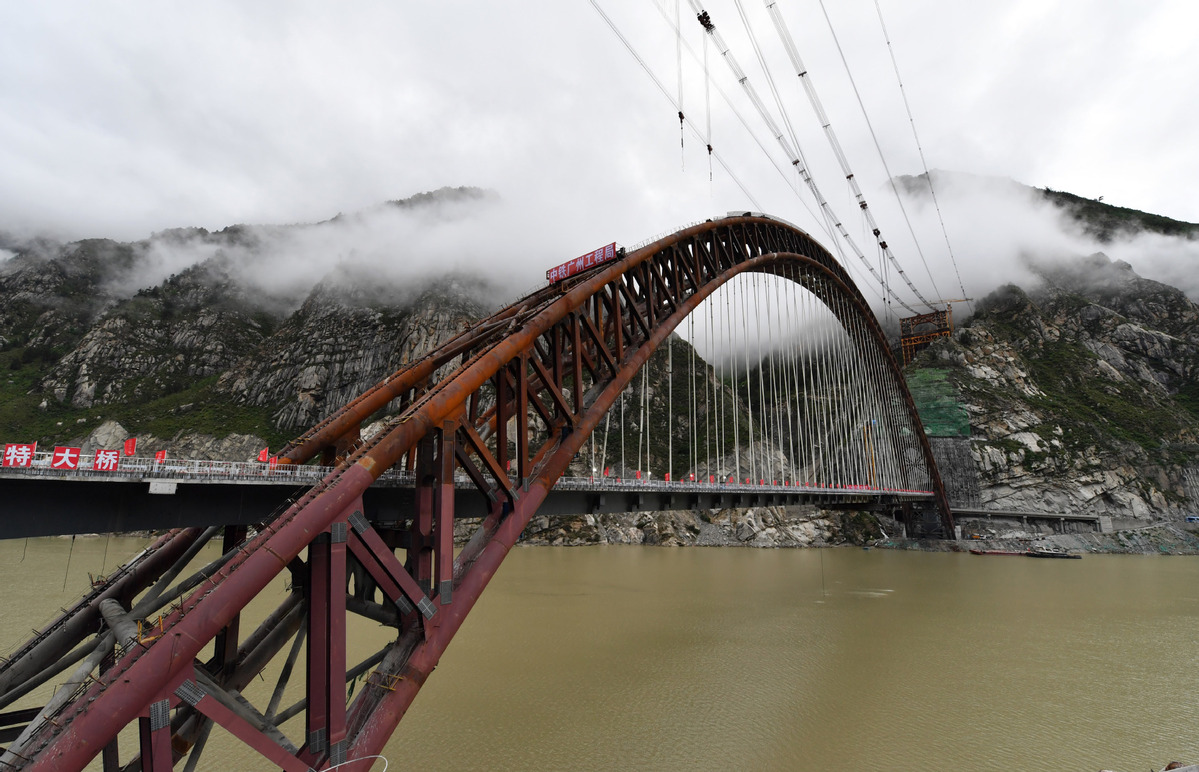 The construction of a major bridge over the Yarlung Zangbo River in the Tibet autonomous region concluded on Saturday. It was the last of 120 bridges to be completed on the Lhasa-Nyingchi segment of the Sichuan-Tibet railway.
The 525.1-meter bridge is located in the region's Gyatsa county at an altitude of 3,350 meters. It is said to be the world's highest concrete-filled steel tube arch railway bridge. It's main span is 430 meters.
The Lhasa-Nyingchi railway is expected to open next year.
"It will take a train just 12 seconds to pass over the bridge," said Zhang Jianmin, the official in charge of the project, which is part of the Sichuan-Tibet railway.