Customs inspections find no virus in imported food since Beijing outbreak
Share - WeChat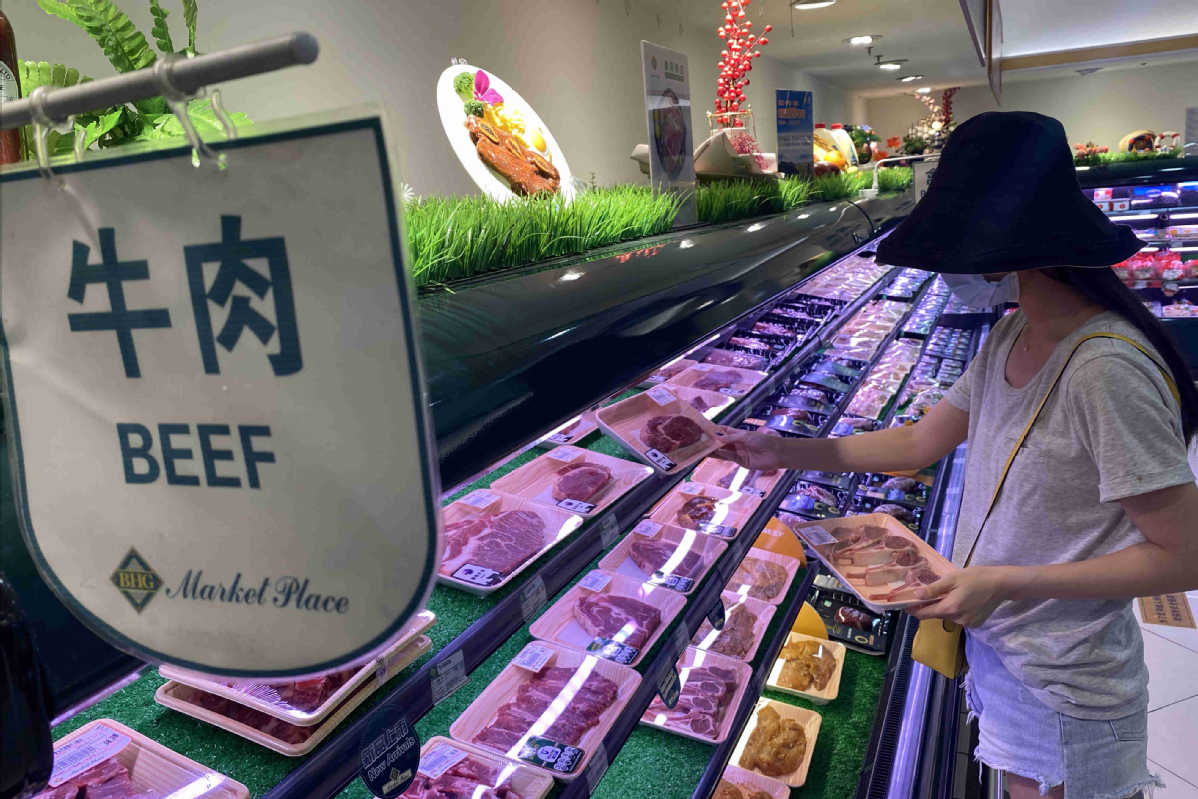 No meat or aquatic products imported following the recent COVID-19 cluster in Beijing have been found to carry the novel coronavirus, a customs official said on Friday, adding customs authorities will continue taking strict inspection and quarantine measures to ensure safety of imported food.
Despite "extremely low" risks of coronavirus spread via food trade, the General Administration of Customs has directed some of its branches in the country to conduct sampling inspections for the virus while ensuring normal trade is not affected to ensure safety, said Song Yueqian, deputy head of the administration's health and quarantine department.
So far, all tested imported goods have been negative, he said at a news conference.
After the recent cluster outbreak of COVID-19 in Beijing, which many people believe could be linked with imported salmon sold at a wholesale market in the capital, customs offices across China have intensified inspection and coronavirus tests over food in cold chains, such as aquatic products, meat and frozen vegetables, imported from countries and regions with high risks of the epidemic, Song said.
On Thursday alone, offices across China inspected more than 15,600 samples, including more than 3,500 goods and more than 10,600 packages. So far, none have tested positive, he said.