Nation bringing desert land back into productivity
Share - WeChat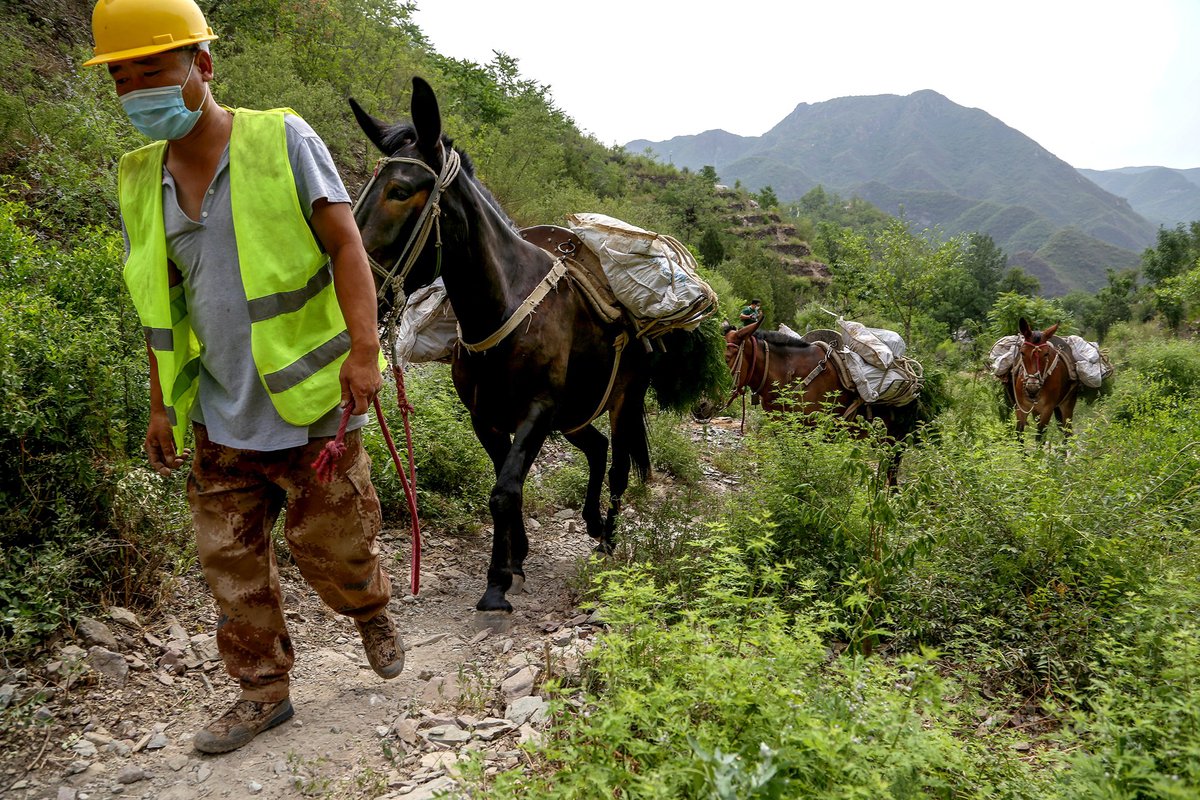 China has turned 8.8 million hectares of desertified land green since 2016, the forestry authority announced on Wednesday.
Another 2.2 million hectares of desertified land will be brought under control by the end of the year.
According to the 13th Five-Year Plan (2016-20), China aimed to treat 10 million hectares of desertified land.
June 17 marks the United Nation's Desertification and Drought Day, which will focus on changing public attitudes toward the leading driver of desertification and land degradation-humanity's relentless production and consumption.
Desertification is the process of degradation of once fertile land into arid, semi-arid and dry sub-humid areas. The main reason for desertification is attributed to overexploitation and inappropriate use of land areas through deforestation, overgrazing and substandard irrigation practices.
On Wednesday, the National Forestry and Grassland Administration announced the establishment of a special office to implement the United Nation's Convention to Combat Desertification.
According to the UN, land degradation has impacted almost a third of the Earth's arable land in the last 40 years, a landmass of nearly half the size of the European Union. China is severely affected by desertification, with more than a quarter of its territory covered in desert.
"China's fight against desertification is stepping into a new period with the hardest-hit region to be recovered. And our target this year will focus on the border regions and major sources of sand storms," said Sun Guoji, director of the administration's anti-desertification department.
Apart from promoting current greening projects nationwide, he said related departments will improve the legal system and make goals to combat desertification in the 14th Five-Year Plan starting in 2021.
Holding some of the largest deserts in the world, China joined the UNCCD in 1996. Thanks to decades of unremitting efforts, the area of desert in China has shrunk by nearly 2,000 square kilometers every year.
The country's four biggest sandy areas-the Maowusu desert in Shaanxi province as well as Hunshandake desert, Horqin desert and Hulunbuir desert in the Inner Mongolia autonomous region-have witnessed an increase in green coverage of more than 2.2 million hectares in the past decades, according to the administration.
So far, China has built 53 model projects to fight desertification and has established 120 national stony desert parks. According to the latest national survey on desertification in 2015, sand and dusty weather had decreased 20 percent year-on-year due to the greening efforts.
The administration has launched the sixth massive national survey on desertification since last year. Sun said the administration will complete the emergency response system for sand and dust storms.
"We will fully perform our duties to the UNCCD and strengthen cooperation with countries along the Belt and Road Initiative, better sharing China's experiences and technologies with the rest of the world," he said.