China to spend nearly $24b on compulsory education in 2020
Share - WeChat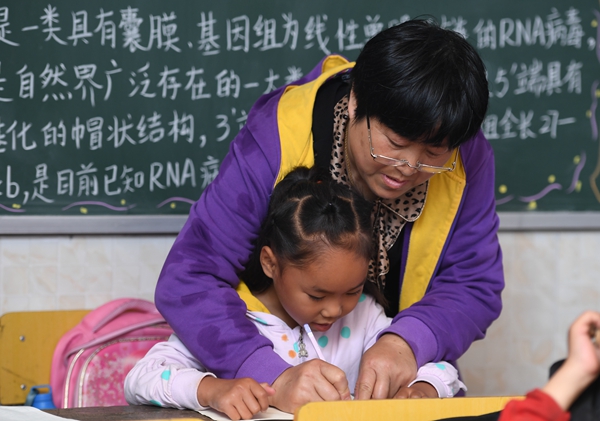 BEIJING -- China's central budget has allocated 169.59 billion yuan (about $23.93 billion) worth of subsidies to support compulsory education in 2020, an increase of 8.3 percent year on year, the Ministry of Finance said Wednesday.
The subsidies will be spent to ensure the development of compulsory education and enhance the quality of education, according to the ministry.
Starting from the spring semester this year, schools in central and western China will receive the same amount of subsidies as schools in the eastern part of the country. Primary schools will receive 650 yuan annually for every student they have and junior high schools will get 850 yuan per student, said the ministry.
The ministry said more teachers will be recruited and assigned to rural areas this year, while priority will be given to meeting the demands of schools affected by COVID-19 including those in poor areas.
The nutrition improvement program for rural students will be further strengthened, the ministry added.
Around 749.5 billion yuan has been allocated from the central budget in the 13th Five-Year Plan period (2016-2020), and 90 percent of the funds have been invested in rural areas, the ministry said.
The ministry added that about 154 million students nationwide are exempt from miscellaneous fees and are given free textbooks; around 25 million students from poor families receive living allowances, and 32 million students from poverty-stricken areas benefit from the nutrition improvement program every year.
China stipulates nine-year compulsory education for children, which covers primary school and junior middle school.