Tech meets tradition
Share - WeChat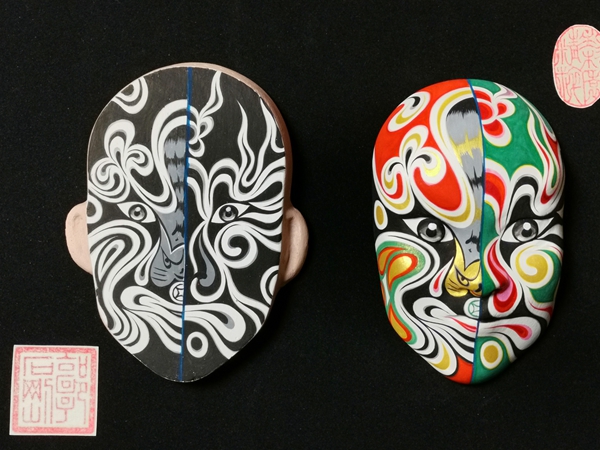 Guo has joined an online group of about 300 followers of the art, most of whom are in their 50s and 60s. He learned Peking Opera face painting from his father as a little boy.
To attract young people, he has created fashionable designs based on Peking Opera makeup and has painted Peking Opera faces on toys and half a side of the face with only black lines on other items.
He has also held classes in communities and schools and provided online lessons in the past few months due to the COVID-19 pandemic. He says he will design more innovative makeup for his future videos.
"I believe the internet and video-sharing platforms can get more people to notice this art," he says.
Data released by video platforms suggests that younger generations are interested in traditional culture when it is put online in an innovative way.
According to Bilibili, over 80 million netizens watched traditional culture-related content in 2019, 83 percent of whom were younger than age 24.
As of May 31, the number of videos related to intangible cultural heritage programs posted on TikTok had reached 48 million, with more than 200 billion views, since the launch of the platform in September 2016, TikTok says in an email to China Daily.
Music app Kugou says related music has been played more than 57.4 billion times by people born in the 1990s and the 2000s.