Tech meets tradition
Share - WeChat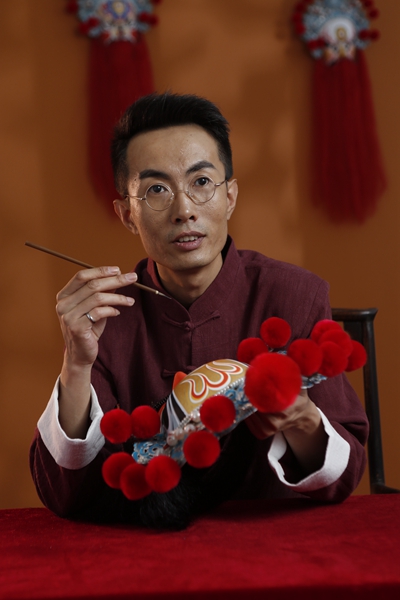 Wen Shishan, an inheritor of Fuyang paper-umbrella making in Zhejiang province, became known online after he shared a video on how to make paper umbrellas last year. The craft originated more than 100 years ago. The paper is adorned with painted landscapes, flowers or birds.
Now, Wen has more than 800,000 followers on TikTok and sales of his umbrellas have reached up to 100,000 yuan every month, he says.
"This is the first time that so many people have liked the umbrellas I make," says Wen, who learned the craft from his father 30 years ago.
To help more people learn about Peking Opera face painting, artist Guo Shigang, 40, says he plans to share videos online. He has applied for accounts on video-sharing platforms Kuaishou and TikTok.
The traditional art form requires people playing different roles onstage to wear special makeup. With the number of viewers shrinking, the art of making Peking Opera "face masks" is also drawing fewer people.