Beijing reports 8 new COVID-19 cases, all linked to Xinfadi market
Share - WeChat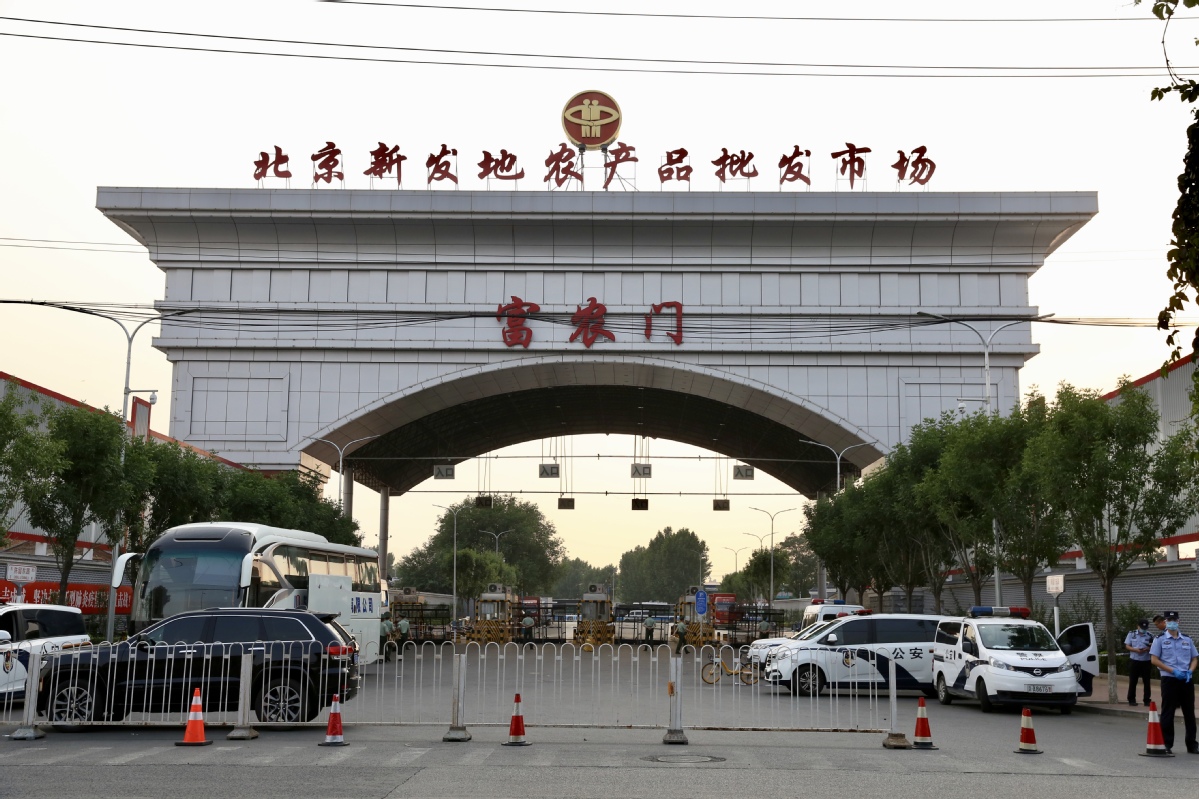 Eight more COVID-19 cases were detected in Beijing as of 7:00 am on Sunday, all linked to the city's Xinfadi market, Pang Xinghuo, deputy director of the Beijing Center for Disease Control and Prevention, told media at a press conference on Sunday afternoon.
Xinfadi, a large wholesale market that sells fruits, vegetables and meat, is located in Beijing's Fengtai district and has been caught in the spotlight after a new coronavirus cluster was linked to it. Sunday's new coronavirus cases have brought the total number of new COVID-19 cases in Beijing since June 11 to 51.
Beijing reported zero local transmissions for 56 days before June 11.
So far, at least six districts in Beijing have reported confirmed cases, with Fengtai being the hardest hit with 37 cases.
Other districts include Xicheng, Fangshan, Daxing, Haidian and Chaoyang.