Tianjin, Hebei enhance measures against COVID-19
By Yang Cheng in Tianjin and Zhang Yu in Shijiazhuang | chinadaily.com.cn | Updated: 2020-06-14 17:45




Share - WeChat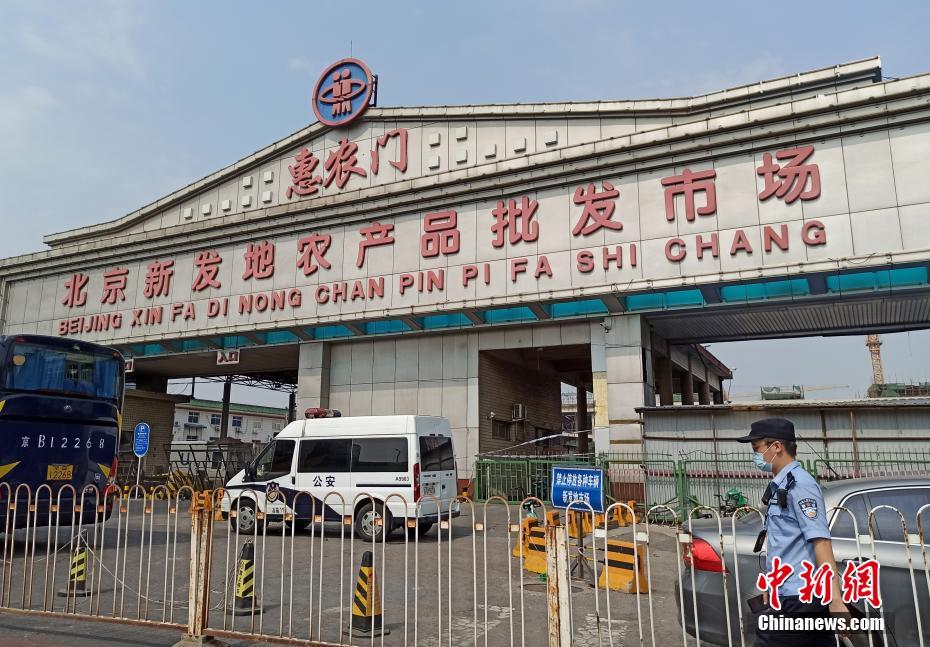 Tianjin and North China's Hebei province, Beijing's two neighbors, have taken measures to enhance prevention and control measures to lower the infection risk for the novel coronavirus, after the capital reported local infected cases in recent days.
A total of 830 people in Tianjin who had been to or had any connection with six markets in Beijing have been under quarantine at designated sites since Saturday.
All of them have tested negative in nucleic acid tests, said Gu Qing, vice-director, Tianjin Health Committee, in a press conference on Sunday.
Tianjin issued notices on Saturday to residents, requiring them to report and take a nucleic acid test if they had traveled to or had a connection to those markets, including Beijing Xinfadi Market and Beijing-Shenzhen seafood market, which were closed due to locally transmitted COVID-19 cases.
Beijing health authorities on Sunday reported another 36 confirmed cases, bringing the total number of active confirmed cases in the capital city to 43.
In neighboring Hebei province, many cities also have strengthened prevention and control measures to lower infection risks for the novel coronavirus.
Gaobeidian city in Baoding, where Hebei Xinfadi, also an agricultural products wholesale market similar to the one closed in Beijing, announced the city was in "wartime emergency mode" on Saturday.
The Xinfadi market in Beijing is one of the shareholders of Hebei Xinfadi, about 70 kilometers southwest of Beijing. But the two markets each had their own suppliers.
"The two are not linked in upstream and downstream supply chains," said Li Mengyan, a publicity staff member at Hebei Xinfadi.
The market in Hebei will ensure that enough agricultural products can be supplied to Beijing for at least 10 days, it was reported by Hebei Daily.
Other places in Hebei that supply agricultural products to Beijing in the past also have taken measures to increase supplies to the capital.
Dingzhou in Baoding, for example, started using all of its 60 refrigeration houses and can provide about 30,000 metric tons of agricultural products, like vegetable, eggs and meats.
The city government of Gaobeidian ordered a thorough check targeted at markets and restaurants whose businesses are involved with fresh or frozen meats and aquatic products.
People who had been to the Beijing Xinfadi agricultural products wholesale market during the past 14 days will be in quarantine and receive nucleic acid tests.
Other cities, including Tangshan, Langfang and Chengde, have taken similar measures or warned their residents not to go to Beijing if not necessary.