Doctor who fought COVID-19 dies from heart attack
Share - WeChat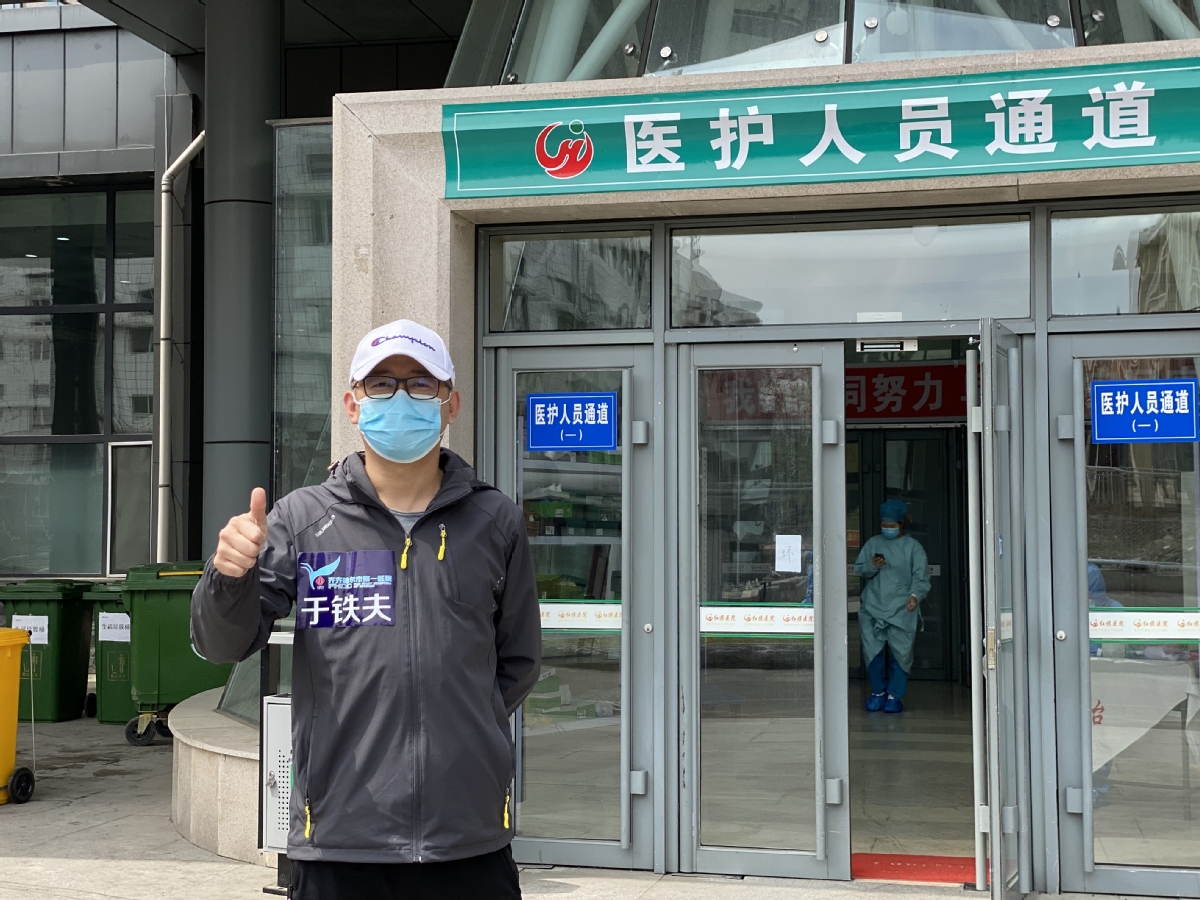 A doctor who joined a medical team to combat the COVID-19 pandemic at the border, died of cardiac arrest just days before he completed a quarantine that would have allowed him to go home.
Yu Tiefu, who worked for 12 years at the First Hospital of Qiqihar, Heilongjiang province, died on June 1. He was 42 years old.
Yu had been recognized as an outstanding individual by the hospital for six straight years, and had won several municipal awards.
In 2016, a picture taken of him taking a nap on the floor while leaning against the wall, circulated widely on the internet. At the time, he was working a night shift and had two surgeries. Though exhausted, he could only take a nap during the half-hour break in between.
"I'm just one example of countless medical workers. We wear this white coat and experience these emergencies every day. It's very common. Choosing to become a doctor means choosing devotion."
During the COVID-19 outbreak, Yu volunteered to work at the isolation wards and took charge of a building in the hospital's isolation zone. He managed the operations of various departments, treated and tended patients, and offered psychological counseling.
In April, when imported cases were identified in Suifenhe, a city bordering Russia, Yu signed up for the medical team to combat the pandemic.
The heart attack killed him just before he was able to go home.
Liu Xiaobin, a chief physician and colleague, said Yu was always conscientious at work, diligent to learn more and aiming for perfection.
"Sometimes when he was about to come off work, a seriously ill patient would arrive, and he would immediately put the white coat back on. Patients were always his priority," Liu said.
Zhu Kejia, deputy director of the Qiqihar center for disease control and prevention, said that Yu's death is a great loss in the fight against the disease and the medical profession in general, and medical workers will learn from Yu and continue to protect people's health with professionalism.