Golden girls rising to Tokyo challenge
Share - WeChat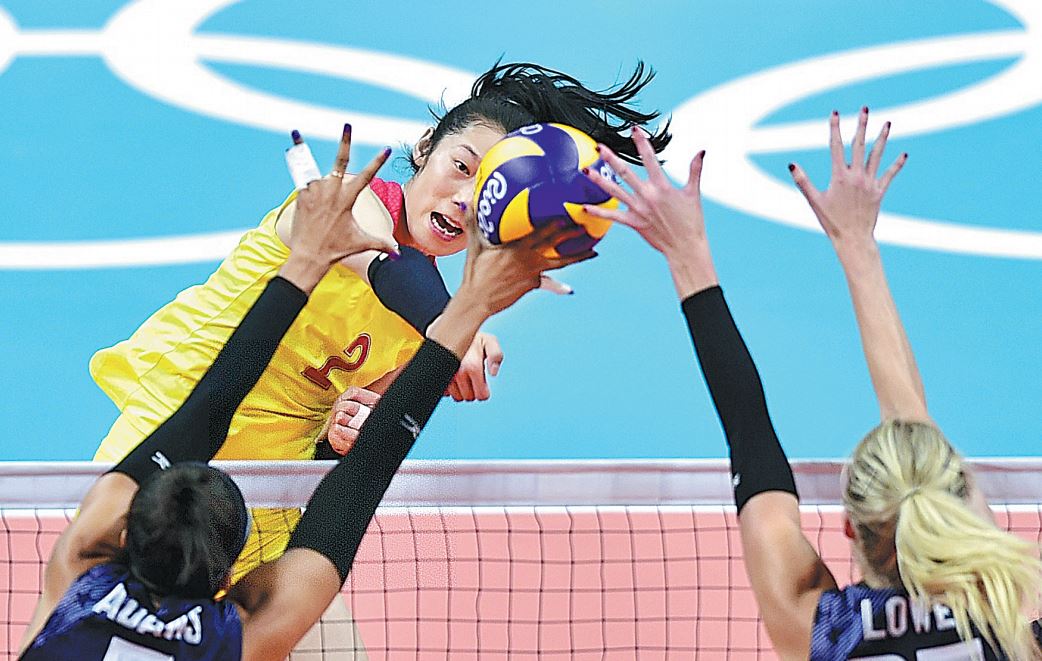 China's Olympic champions resume relentless quest to improve amid prolonged preparations for delayed Games, Sun Xiaochen reports.
China's all-conquering women's volleyball team is refusing to let uncertainties over the delayed Tokyo Olympics distract from its mission of retaining gold.
With anxiety mounting over the feasibility of the postponed Games, the much-loved national heroes are embracing the prolonged preparation time as a chance to hone their skills and fitness levels, and-as ever-are braced for whatever challenges the future might hold.
Due to the sport's coronavirus-enforced competition shutdown, the 18-woman roster, led by legendary coach Lang Ping, has spent the past four months training in isolation at the national base in Beijing. Lang's demanding program has put particular emphasis on strength conditioning, fundamental skills and defense drills.
Working for so long without a battle in sight has mentally worn out her charges, but Lang insists that only by going the extra mile when everybody else slows down can a champion become stronger.
"Of course, everybody is a little bit tired after sticking to the routine for so long," Lang told media after an open practice session last week in Beijing.
"But whatever challenges the uncertainty might bring us, our strategy is and will always be the same-and that is to focus on wherever we can improve and just go for it," added Lang, a world-famous spiker known as the "Iron Hammer" during her prime as a player in the 1980s.
Lang has built the Chinese team into the dominant force in the women's game, boasting a packed trophy cabinet that includes Olympic gold from the 2016 Rio Games and back-to-back World Cup titles (2015, 2019).
Young talents handpicked by Lang to the national program, such as team captain Zhu Ting, middle blocker Yuan Xinyue and wing spiker Zhang Changning, have rose to international stardom, with the influence of Zhu and Zhang even expanding to the political realm after the pair joined China's top legislature.