Golden girls rising to Tokyo challenge
Share - WeChat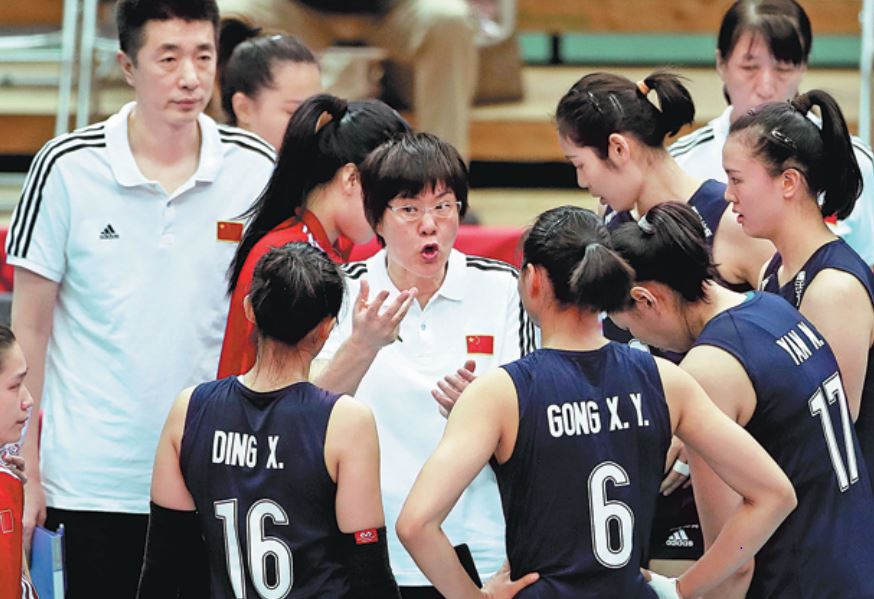 Aiming higher
However, having been conditioned to doing the country proud, Lang's group just keeps aiming higher.
"We still have potential to improve, such as our fitness, strength and defensive shift," said Lang. "We need to be a more balanced team."
Matching its main Western rivals for height and power, Team China has identified ball handling and defensive coverage as its weaknesses, and is endeavoring to learning from Asian neighbors Japan and South Korea in those areas as Lang bids to craft a "team without vulnerability".
The perfectionist coach also craves greater strength in depth in the squad, and is especially keen to sharpen secondary attack choices, as backup to Zhu, and more reliable defensive support in the back row.
"We need to put everyone in the position where they can do what they are good at and help them do it better," said Lang, who is the only person to win Olympic volleyball titles both as a player (1984) and as a coach (2016).
The long competition hiatus has offered the team enough time to not just improve but to heal.
As one of the key veterans in the squad, 33-year-old blocker Yan Ni is making progress recovering from a shoulder injury, while Zhu and Yuan are also taking regular rehab sessions to return to 100 percent strength.
As one of the game's superstars, spiker Zhu is China's biggest threat, yet conversely carries a target on her back, prompting Lang to keep asking more of her.
"There has never been a best player but only a better one," said Zhu, a prolific and powerful 1.98-meter (6-foot-6) scorer, who has collected MVP trophies at almost every major international event.
As a representative of the country's sports sector, Zhu addressed the public while attending the annual session of the National People's Congress, China's top legislature, last month, pledging to do her utmost to help China retain its title in Tokyo. "The postponement of the Games also has a bright side, which gives us another year to improve together," Zhu said in a recent CCTV interview. "We are not at our best technically and psychologically at the moment ... we know we can be better."
Following the Rio Olympics, Zhu was signed by Turkish club Vakif-Bank on a reported $1.2 million contract-becoming one of the world's highest-paid volleyball players in the process.
Zhu returned to China's domestic league to play for Tianjin last year and prepare for the Olympics with the national team.
The 25-year-old native of Central China's Henan province revealed in the TV interview that she's set her sights beyond Tokyo.
"Personally, I would like to be able to do this (to compete at the 2024 Paris Olympics), but it will take another five or six years so I hope I can maintain my competitiveness as long as I can," said Zhu.