Golden girls rising to Tokyo challenge
Share - WeChat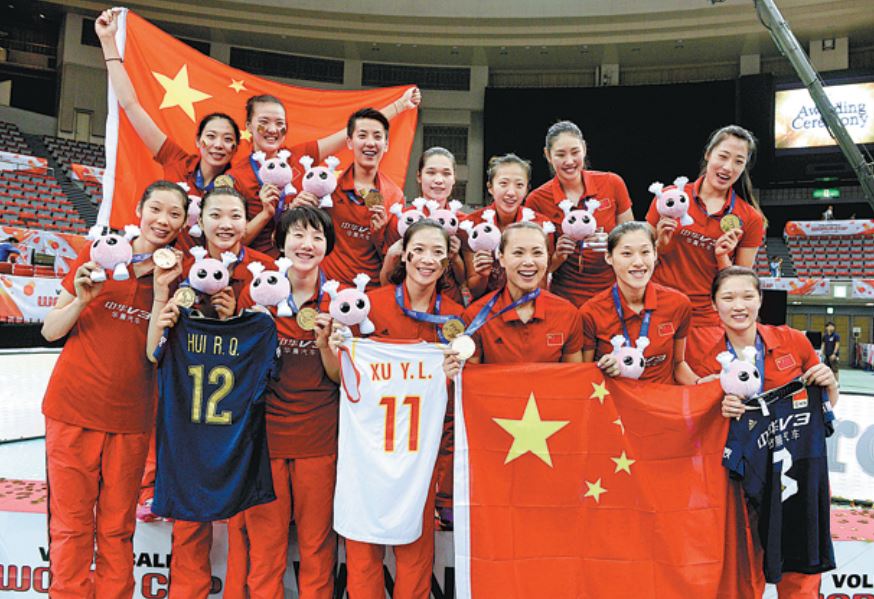 Biggest challenge
Meanwhile, one of Zhu's former teammates, Xu Yunli, says China's biggest challenge in Tokyo is themselves.
"The postponement of the Tokyo Olympics could be a positive thing for all teams since they have a whole extra year to prepare," Xu, who won gold in Rio before retiring in 2018, told Xinhua.
"I have faith in our Chinese team since many young talents have emerged in the last two years, while key players such as Zhu Ting are still in their best form.
"Of course, there are no underdogs at the Olympics. Italy, Serbia, Brazil and the US are all strong contenders.
"However, I believe our team has a good chance to win the title if they can do things right."
A three-time Olympian, Xu claimed a bronze medal in Beijing in 2008 and staged a remarkable injury comeback in Rio to contribute the second-highest points tally behind Zhu for the championship team.
"Because of injuries, I could do nothing but sit on the bench, watching my teammates doing contact drills by March 2016. All of a sudden, I made remarkable progress. I did not know why. I think it was just my hard work paid off," Xu recalled.
After retiring as a player, Xu remained with the national team as an assistant coach at the 2018 world championships and Tokyo Olympic qualifying matches.
"I felt that I had a responsibility to teach the young players all the things that older players taught me when I was young," she said.
In addition, the 33-year-old has worked as a volleyball teacher at Fujian Normal University since June 2019. "I really enjoy what I am doing. I want to help more young students who love the sport."