Capital will lower health emergency response level
Share - WeChat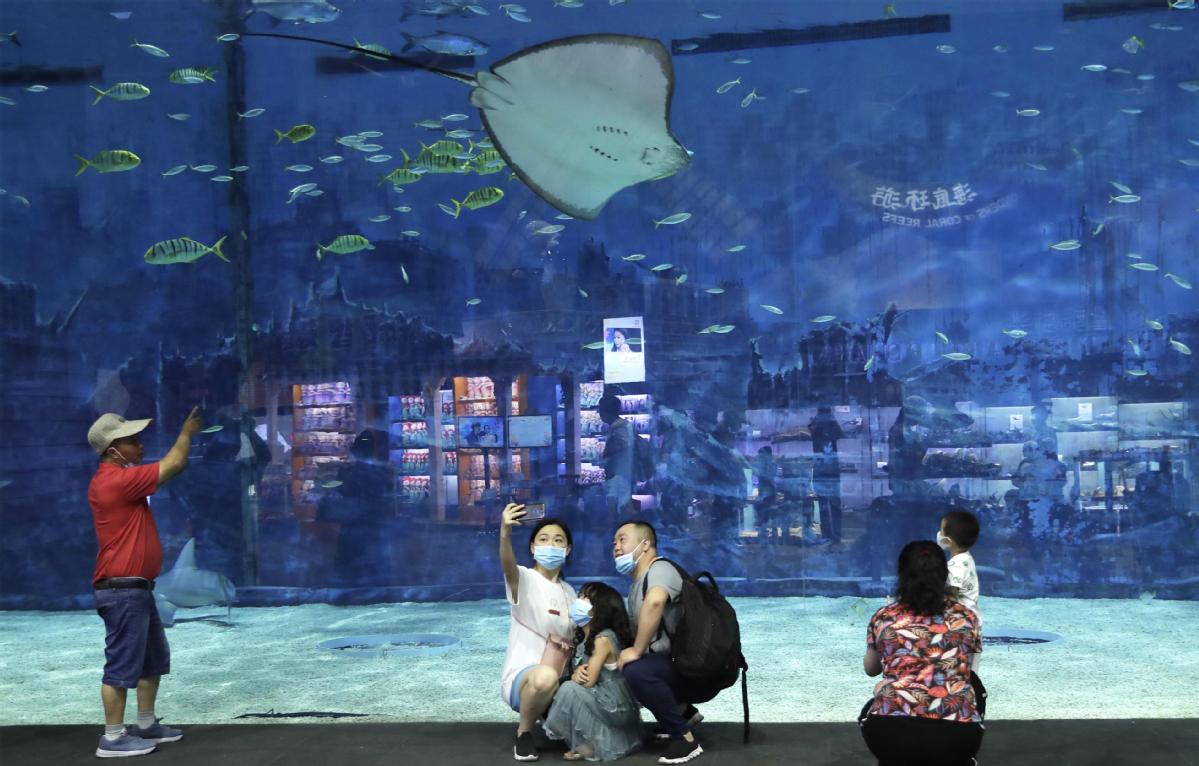 Beijing will lower its public health emergency response from the second to the third level starting on Saturday, with adjustments expected in activity restrictions and nearby Tianjin and Hebei province expected to also make changes.
Under the third level, residential areas will continue with code inspections and information registration, but body temperature checks won't be required.
People who return to Beijing from Hubei won't need a 14-day quarantine. A second nucleic acid test can be dropped for returnees from Wuhan if their first test is negative, Chen Bei, deputy secretary-general of the Beijing municipal government, said at a news conference on Friday.
Public spaces such as libraries, museums, parks and scenic spots are opening with visitors limited to 50 percent of normal. Tourist groups will be allowed to travel to Beijing gradually, except for those from high-risk areas in the nation and other countries, Chen said.
"Under high-standard prevention and control measures, the epidemic has seen no abnormal rebound since the city lowered the emergency response from the top level to the second level in late April," said Chen.
Beijing's districts had reported no new locally produced COVID-19 cases for over 90 consecutive days as of Thursday, longer than three virus-incubation periods, Chen said. "Frequent and high-density activities such as resumption of schools, holidays and the two sessions didn't cause new infected cases and an epidemic rebound."
Since the beginning of May, the number of new imported cases on the Chinese mainland has dropped greatly, most days in single digits, Chen said.
"However, measures on lowering infection risks from imported cases and efforts to avert a rebound of local cases will not be eased," Chen said, adding that nucleic acid tests and medical observation are required for overseas passengers and people from domestic medium and high-risk areas.
Similar measures have been adopted by Tianjin and Hebei in lowering their response from the second to the third level.
Only Hubei province is maintaining its public health emergency response at second-level, while others have lowered it to third or fourth level, the Beijing News reported.
The Chinese mainland confirmed five cases of COVID-19 on Thursday, all imported, with four in Shanghai and one in Sichuan province, according to the National Health Commission.
Some places are strengthening their screening measures. Mudanjiang in Heilongjiang province, for example, has enhanced its efforts to screen for infections by expanding tests to over 690,000 people as of Thursday, Xinhua News Agency reported.
Yang Cheng in Tianjin and Zhou Huiying in Harbin contributed to this story.