Public relations professor drafts safety measures
Share - WeChat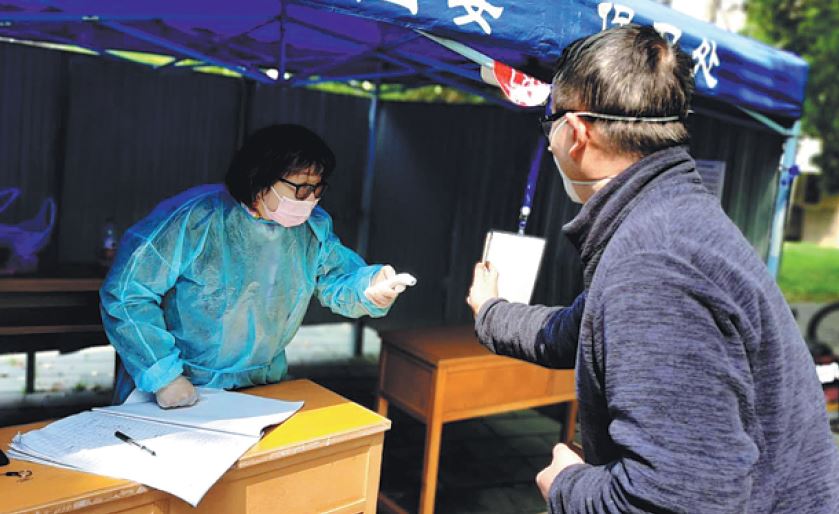 As a member of the Hubei Provincial Committee of the Chinese People's Political Consultative Conference, Chen Xianhong has been busy with her duties as a political adviser since the COVID-19 pandemic started in the province.
In February, Chen, a professor of public relations at Huazhong University of Science and Technology in Wuhan, the capital, submitted several suggestions to the provincial government, offering thoughts and insights on the control and prevention of the outbreak.
Most of her suggestions were accepted, and played a major role in combating the virus during one of the most difficult times for the province in the fight against the novel coronavirus.
For example, on Feb 5, Chen and a doctor she had consulted about medical matters for many years came up with 25 measures to improve people's immunity and help prevent them becoming infected.
The measures became part of official guidance issued by the local government to help residents protect themselves and remain healthy.
Chen also suggested that a national ceremony should be held on Tomb Sweeping Day-which fell on April 4 this year-to commemorate those who had lost their lives in the fight against the epidemic.
"People always feel traumatized during and after a big disaster, and they need condolences and encouragement," Chen said. "Something had to be done to cheer them up and ensure they stayed together and fought until the end."
On April 4, the national flag was flown at half-mast and all entertainment activities were temporarily suspended nationwide as people mourned the dead.
For Chen, providing advice has been a routine obligation for many years, but this time, she realized the circumstances were different.
"As a resident, I'm heartbroken that my beloved hometown has gone through all this," she said.
"So, I feel even more obliged than ever to do things for my hometown in the hope that my efforts will make a difference."
In addition to making suggestions, Chen called on her students, colleagues and alumni to donate money to local hospitals.
On Jan 25, Chinese New Year's Day and two days after Wuhan was locked down, more than 46,000 yuan ($6,500) that had been raised through Chen's efforts was donated to a hospital affiliated with her university.
After April 8, when the lockdown was officially lifted, Chen volunteered to work at the university compound to help check visitors and take their temperatures.
Meanwhile, she has also been teaching classes and instructing students on their dissertations via the internet.
Now, as Chinese society and the national economy are reviving, she is thinking about new suggestions, all driven by the improvement in circumstances.
"My next suggestion will be to help sell more Hubei products via livestreams and by taking advantage of the influence of internet celebrities," she said.