Shenzhen to stimulate tourism sector
Share - WeChat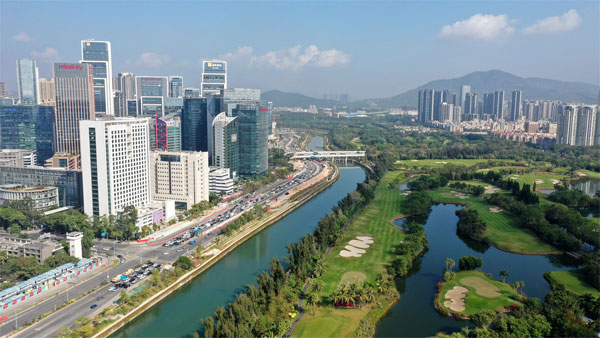 A series of tourism activities will be launched in the second half of this year in Shenzhen to drive the sector's growth as the coronavirus wanes.

Zhang Jie, a senior official of the city's culture, tourism, sports, radio and television bureau, said at a news conference on Tuesday that consumer festivals and activities promoting trips within Guangdong province will be initiated in order to stimulate the market.

Wang Gang, general manager of the tourism management center of OCT Group, a Shenzhen-based theme park developer and operator, said the group will again host the OCT cultural and tourism festival from June to October this year.

"We will organize a musical festival, water-sprinkling festival, carnivals, culture exhibitions and various discount packages for accommodations and food catering," Wang said.

The southern city's tourism sector has shown a steady trajectory of recovery as the government, industry players and financial institutions have made joint efforts to recover from the novel coronavirus outbreak.
Since May, the 10 major scenery resorts and parks have received more than 500,000 visitors, according to the Shenzhen Tourism Association.

Moreover, during the recent weekend, occupancy of the InterContinental Shenzhen hit 70 percent, thanks to celebration of the International Children's Day on June 1.

The government has rolled out 22 measures, including rent deductions, fiscal subsidies, and tax cuts, to help local cultural enterprises, while encouraging banks to make loans to agencies experiencing difficulty.