Advisers recall guiding life during lockdown
Share - WeChat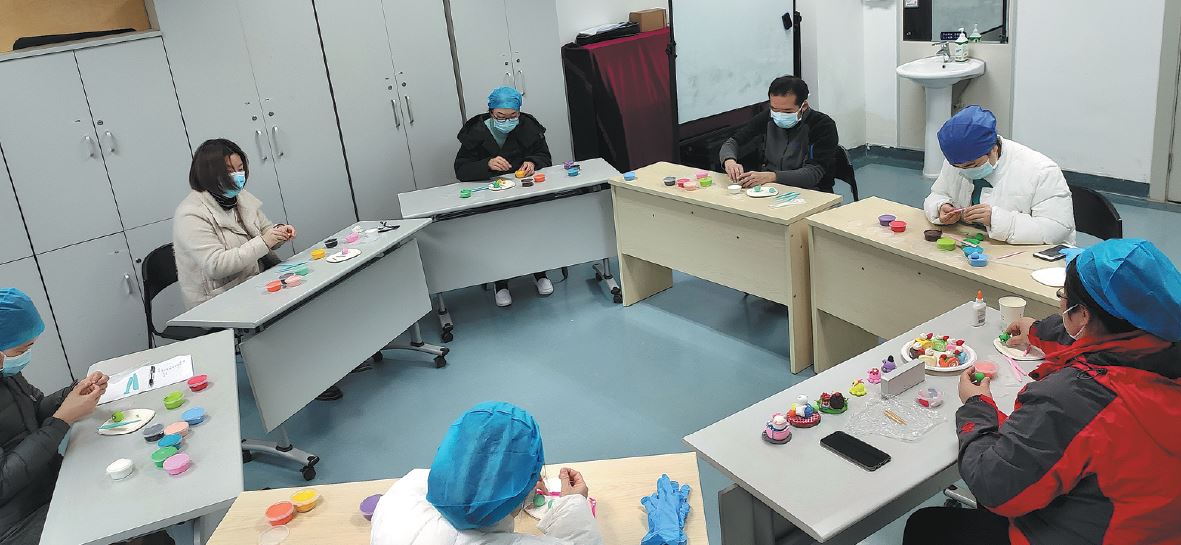 As things return to normal in Wuhan, Hubei province, three members of the Hubei Provincial Committee of the CPPCC reflect on the roles they played to help keep the city running through some of its darkest days. Zhao Yimeng reports.
Liu Zhongchun: member of the Hubei Provincial Committee of the Chinese People's Political Consultative Conference and director of the Department of Psychiatry at Renmin Hospital of Wuhan University
In a news release on May 13, Antonio Guterres, UN secretary-general, called for more attention to be paid to the mental health issues resulting from the COVID-19 pandemic.
"The COVID-19 virus is not only attacking our physical health, it is also increasing psychological suffering," he said.
Some prevention and control measures are still in place in Wuhan, Hubei province-one of the places hardest hit-as life returns to normal, and mental health experts are working on the front line to help people with depression and anxiety.
Liu Zhongchun, a 47-year-old psychiatrist at Renmin Hospital of Wuhan University, is head of a psychological crisis intervention panel that was established in early February.
Composed of 26 experts from hospitals, universities, mental health associations and voluntary organizations, the panel provides psychological assistance at hospitals designated to treat coronavirus patients, Fangcang-or makeshift-hospitals, quarantine points and recovery centers in the city.
During the initial phase of the epidemic, locals experienced mental distress as a result of the lockdown and fear of the virus.
In response, Liu and his team visited three Fangcang hospitals to conduct research on the mental health of medical professionals and COVID-19 patients.
"We looked for people who needed psychological assistance, then offered our services. It was quite different from providing regular counseling before the epidemic," Liu said.
In the past, people made appointments with psychiatrists and paid for counseling sessions, but it was often hard to register with experts because of the overwhelming demand, according to Liu.
"Some members of our team were not used to actively seeking patients. They didn't know how to find people in need of psychological counseling," he said.
The team introduced mental health guidance by providing information for potential patients and putting up posters at hospitals, while phone hotlines and online platforms offered access to professional counseling.
The team also trained medical workers in psychological skills.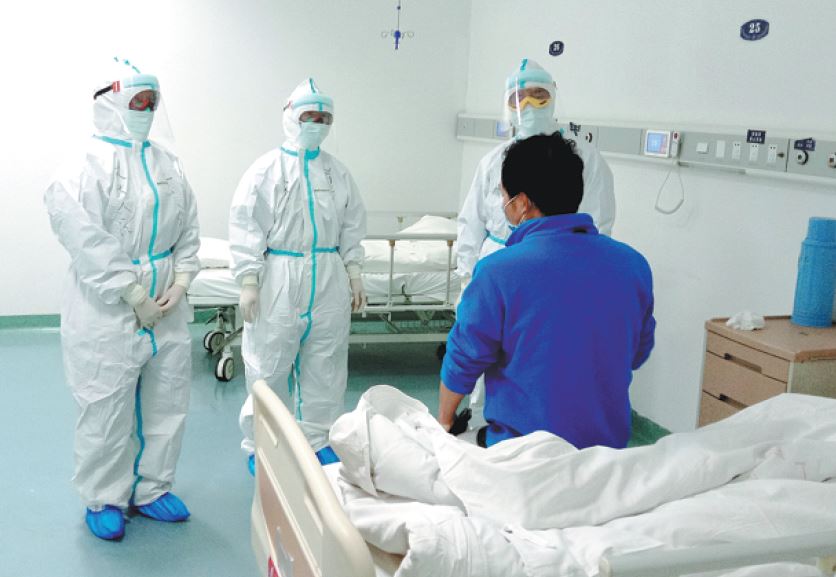 "They could use the skills to solve their own mental problems and boost their psychological strength. Moreover, the medical workers, especially nurses, could impart the knowledge to patients while providing regular medical services," Liu said.
He added that some of the methods used to improve psychological support for patients included daily routines, health education and music broadcasts.
The medical workers could also alleviate their own anxiety by taking part in relaxation training and other mental health services at special facilities in the hospitals.
Based on a survey conducted at several Fangcang hospitals, the team launched a psychological assistance plan that was implemented at 13 makeshift clinics and 43 designated hospitals.
During their early days in Fangcang hospitals, some patients experienced negative emotions because they were unable to sleep in the large open space that housed hundreds of patients. "We encouraged them to take part in various activities," Liu said.
As the living conditions and meals gradually improved, the patients became more satisfied with their lives. To protect their families, some were even unwilling to go home, he added.
When the epidemic had generally been brought under control and the citywide lockdown was lifted, many medical assistance teams, including mental health experts, left Wuhan.
However, as more problems have appeared in the aftermath, mental health services are still necessary at recovery centers in hospitals and residential communities to treat post-traumatic stress disorder, Liu said.
When they were finally relieved of the intense burden of work, some medical professionals began to doubt the value of their efforts, especially given the high number of fatalities, which resulted in professional burnout.
However, they rarely expressed those thoughts because medical professionals tend to hide their emotions.
"We must actively teach them to understand their own feelings. We have asked them to separate work from daily life, spend more time with their families and try to forget the bad memories," Liu said.
Meanwhile, some patients who had been cured or were asymptomatic were concerned about discrimination when they returned to their neighborhoods.
"We told them 'People are afraid of the virus, not of you'. At the same time, we strengthened science education in communities," Liu said.