Champions unite for change
Share - WeChat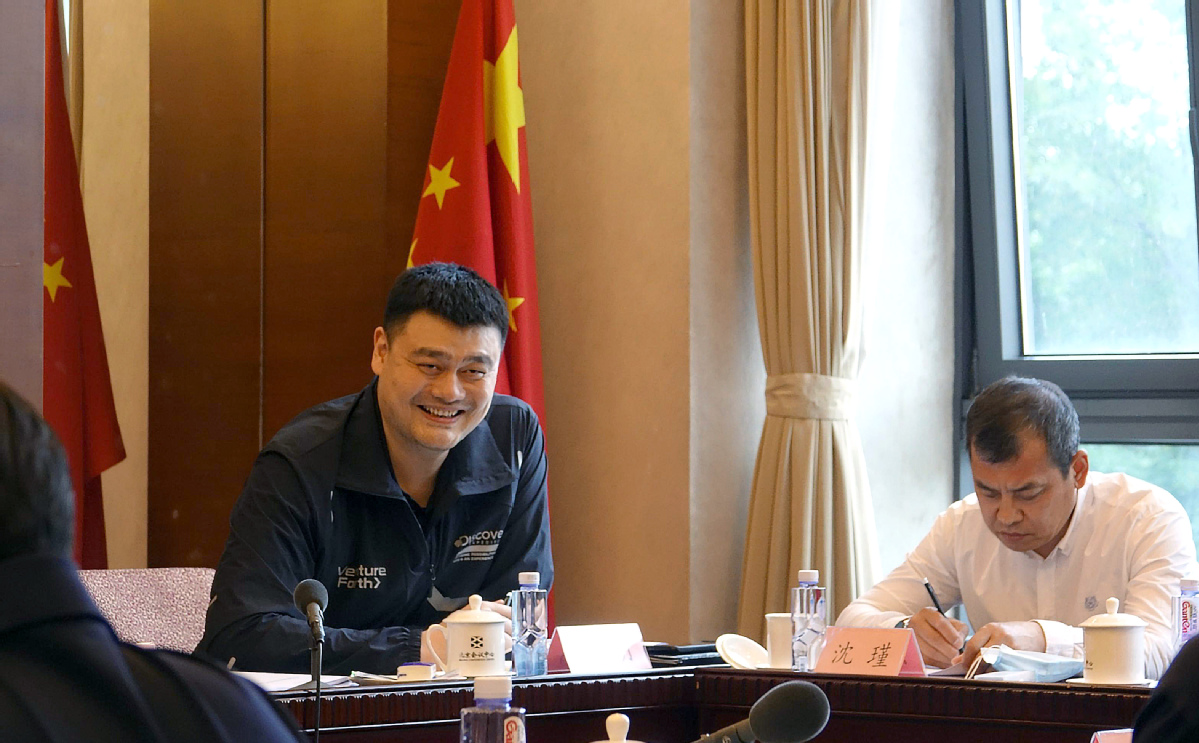 Yao and Zhu spearhead push for PE campus improvements
Chinese sporting greats, both past and present, made their voices heard at the country's biggest political gathering last week as they called for a greater role for physical education on campus.
High-profile athletes, including volleyball superstar Zhu Ting, threw their weight behind a proposal from basketball legend Yao Ming to improve PE lessons, and tabled suggestions of their own on the issue of Chinese children's lack of exercise at the two sessions - the annual meetings of the country's top legislature and political advisory body.
Chinese Basketball Association chairman Yao, a notable member of the Chinese People's Political Consultative Conference's 13th National Committee, filed a proposal to the advisory body calling for a stronger combination of sports and education to ensure school PE programs are both fun enough and competitive enough for students.
"Education without sports is incomplete, while sports training without education won't yield consistent results," said Yao, who ended his playing career in 2011 and joined the CPPCC two years later.
Now, as the chief of Chinese basketball and a father of a school-age daughter, Yao is pushing ahead with reforms to build closer cooperation between the country's sports governing body, educational authority and commercial sports training enterprises. The aims are to provide more interesting PE curriculums, introduce better coaching on campus and develop cross-school sports leagues.
Yao has stressed that policies on training and encouraging retired athletes to become teachers should be worked out between the sports and education authorities to facilitate on-campus PE programs with talents developed in the country's State-run professional sports system.
He added that school PE courses shall be diversified and individualized to cater to students' interests in different sporting events based on their own choices rather than just providing the compulsory curriculum focusing on basic exercises, such as running, jumping and throwing.
Under the current high-school curriculum, students take three 45-minute PE classes per week involving basic exercises and spend a limited amount of time playing ball games without professional guidance.
The emphasis on academic study has seen extracurricular sports activities replaced by extra tutoring in many schools and families to prepare for the all-important college entrance examination, or gaokao, resulting in a decline in the average fitness levels of students, according to the Education Ministry.