Champions unite for change
Share - WeChat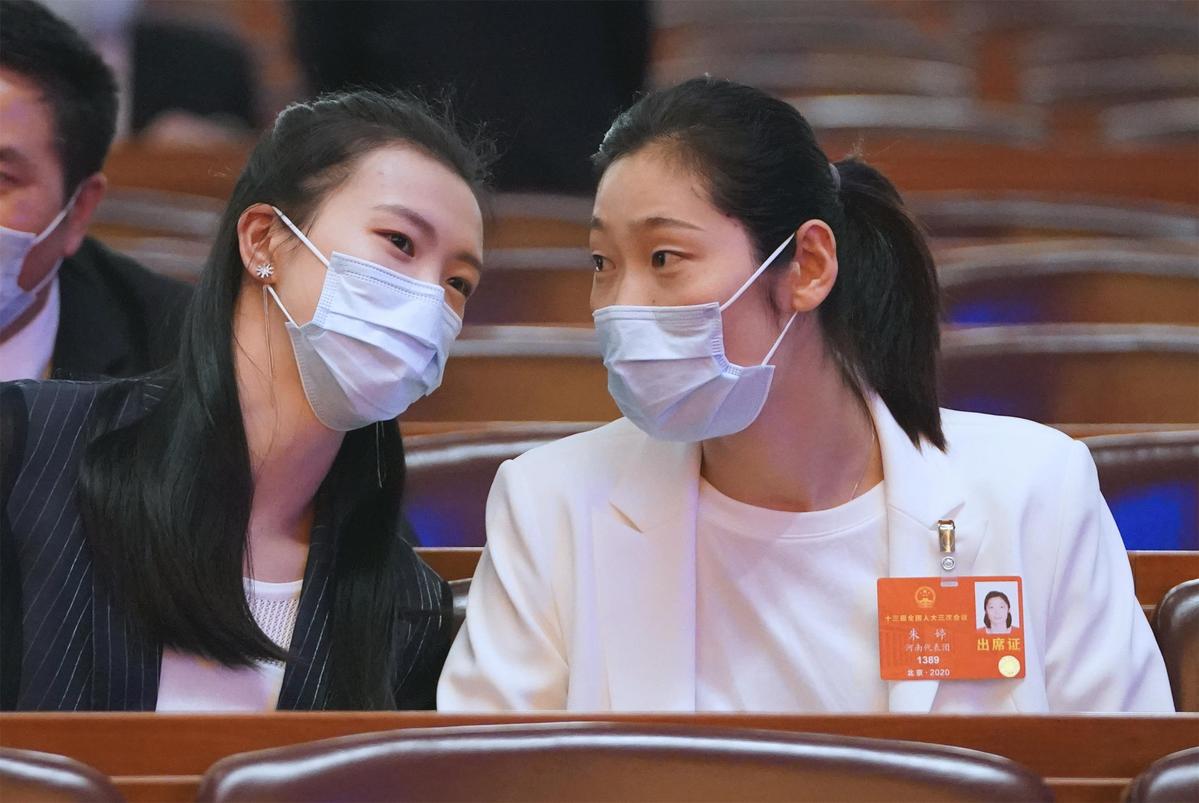 China's national women's volleyball team stars Zhu and Zhang Changning, both young NPC deputies, have backed Yao's proposals.
Zhu, the captain of China's reigning Olympic champion team, reiterated during a public speech and in her written suggestion to the top legislature that more attention should be paid to better facilitating junior sports activities, especially for kindergarten children.
"Early participation in sports can help children develop healthily in both physical and mental aspects," said Zhu.
"I hope more children choose sports because of a growing interest during their youth, not just because of their size, like I did," said the towering spiker, whose exceptional height (1.7 meters) as a 12-year-old saw her drafted into the State's professional system.
Zhang, another popular member of China's all-conquering women's team, has been a tireless campaigner for collegiate sports as part of her NPC duties over the past three years.
She suggests that high-school graduates' sports performances should be attributed greater importance in their overall assessment and college enrollment, while universities should build elite sports teams based on their own characteristics.
"Only by developing a sound collegiate sports program on top of our education system can we encourage and persuade schools at the primary and secondary levels to make the whole system a complete one," said Zhang, an outside hitter who first developed her skills in the national beach volleyball program in 2009.
Although it runs a multiple-sport collegiate league system of its own, the Federation of University Sport of China still struggles to provide a consistent feed of elite talents to the country's top professional leagues, such as basketball's CBA and soccer's Chinese Super League, without dedicated coaching teams and high-performance training facilities.
To expand the talent pathway from ordinary schools to the pro leagues is a major challenge that requires both cross-department efforts and society's wholehearted support, Yao reckons.
"The promotion of physical education should never just be a slogan. Combining sports in all-round education is the future, and that takes a collective effort to push forward consistently," the hoops great said earlier this month after signing a cooperation deal between the CBA and the Chinese University Basketball Association.