SAR govt unconcerned over US sanctions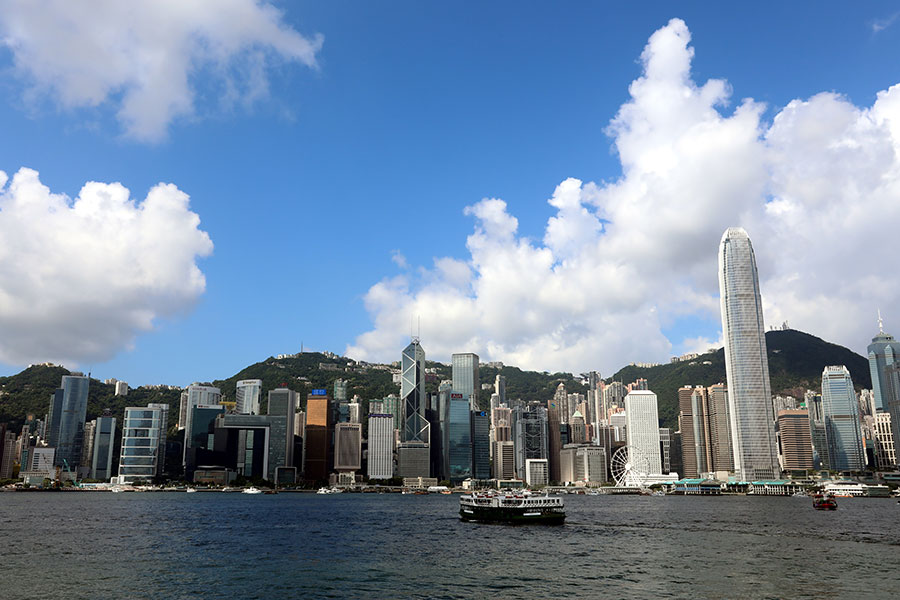 The Hong Kong Special Administrative Region government hit back at the United States President Donald Trump's decision to revoke the city's preferential trade status, saying US sanctions are unlikely to undermine Hong Kong's advantages under the "one country, two systems" principle.
The SAR regrets that the US continues to "smear and demonize "China's duty and right to introducing a national security law for Hong Kong that protects its own territory from separatists, terror and anarchy, in light of escalating street violence, a government spokesman said in a statement on Saturday.
Hours before the statement, Trump announced the US will begin eliminating Hong Kong's special policy exemptions, including a separate customs and travel territory, the latest in a series of attempts to derail a national security law pending in China's top legislature.
The Standing Committee of the National People's Congress is finalizing the draft law, which outlaws separatism, subversion, terrorism and collusion with external forces in Hong Kong.
The spokesman said those proposed sanctions and trade restrictions against Hong Kong will lead to a breakdown of a reciprocal Hong Kong-US relationship built up over the years and will only hurt US enterprises and their employees in Hong Kong.
Hong Kong's trade status is guaranteed by multiple international agreements, instead of being a "gift" from another jurisdiction, the spokesman said.
He said that Hong Kong is not worried about such threats, as it remains steadfast in the rule of law, judiciary independence, free trade policy and a level playing field for businesses.
Limited impact
The Chinese Manufacturers' Association of Hong Kong, which has a membership of more than 3,000 local enterprises, also expressed regret over the US decision.
However, in a statement on Saturday, the association said Hong Kong's export and overall economy will be affected only "to a very limited extent" after the US revokes the city's separate customs territory status, because goods shipped from Hong Kong to the US are mostly transited from other regions that are not entitled to tariff exemption.
It pointed out that US enterprises and investors will see their interests in Hong Kong undermined by this move, given that the US enjoys its biggest trade surplus with the city and that many companies have taken Hong Kong as a gateway into the enormous mainland market.
According to the Hong Kong government, the US has had a trade surplus of more than $300 billion with Hong Kong in the past decade, the highest among its trading partners. Hong Kong is also among its top 10 trading partners in many products, such as beef, wine and farm products. For Hong Kong, the value of goods shipped to the US accounts for less than 0.1 percent of its export total.
Financial Secretary Paul Chan Mo-po wrote in his blog on Sunday that Hong Kong's role as an international financial hub has never been something that was granted by others. This role won't be compromised by the national security legislation or revocation of preferential treatment by other jurisdictions, he added.
Chan assured that the US decision will not affect the stability of the Hong Kong dollar, citing the city's ample fiscal reserves and strong backing from the nation.
Chan said that amid Sino-US tensions, the Hong Kong Stock Exchange is increasingly alluring to mainland enterprises considering re-listings as well as to mainland tech startups seeking funds from global investors.
Hong Kong Chief Executive Carrie Lam Cheng Yuet-ngor joined those who dispelled concerns over the impact of the national security law on Sunday.
On her social media page, Lam said, quoting China's ambassador to the US, this law is also to promise a peaceful living and investment environment for US citizens who work and live in the city.
China Daily