Hubei investment promotion, poverty alleviation program launched
Share - WeChat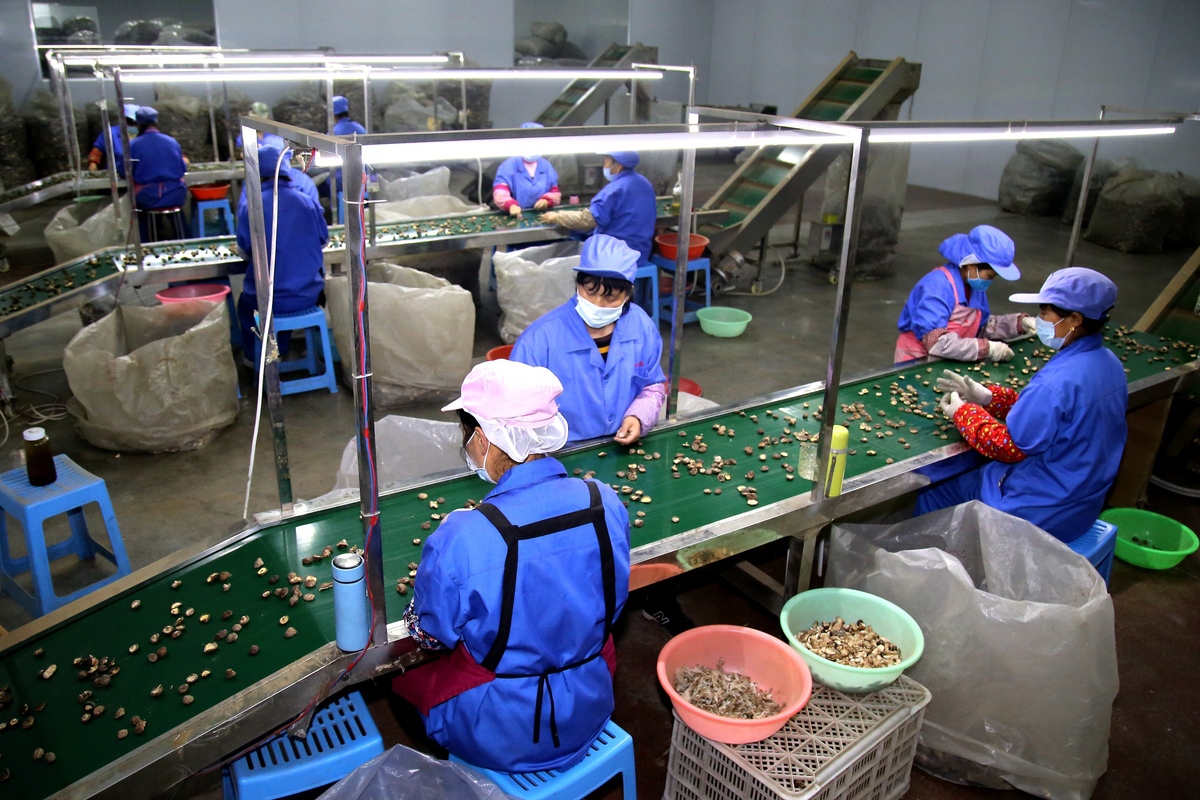 An investment promotion and poverty alleviation action was launched on Saturday, aiming at assisting Central China's Hubei province, the epidemic-stricken area, in restoring economic and social development and winning the fight to eliminate poverty.
The action, jointly established by the All-China Federation of Industry and Commerce, Hubei government, and the China Society for Promotion of Guangcai Program, attracts private enterprises nationwide to conduct business and invest in Hubei as the region is gradually resuming work in an orderly manner.
Ying Yong, Party chief of Hubei province, said that the region is in a difficult time in restoring economic and social order. Hubei's economy was impacted by the epidemic, and this is the time for enterprises from across the nation to help out.
"Private enterprises play a crucial role in ensuring stable employment and economic growth, adjusting structure, and benefiting people's livelihood. Hubei's private enterprises have developed into an irreplaceable force for the region's economic and social development," he said.
He noted that the central government had issued a series of measures to help recover economic and social development, and Hubei government had been actively implementing the measures one by one. The newly-launched action plan will help optimize the region's business environment, promote the healthy development of enterprises, and boost Hubei's economic development after the epidemic outbreak.
Data from the federation showed that by the day the action was launched, it has raised donations worth over 80 million yuan ($11.2 million) from nearly 100 private enterprises. It's estimated the donation will benefit more than 40,000 Hubei poor villagers, who account for 71 percent of Hubei's population in poverty.
Meanwhile, major business projects initiated by the action, with a total investment of over 10 billion yuan, are under preparation, according to the ACFIC.
Xu Lejiang, deputy head of the United Front Work Department of the Communist Party of China Central Committee, and also secretary of the federation's Party committee, said that the Federation of Industry and Commerce and the Chamber of Commerce at all levels should actively strengthen the connection with local cities and counties, to offer more precise and convenient services to enterprises.
"The local government had offered great support to the company in resuming work in Wuhan. In the future, we will increase the investment in the city, and lay emphasis in aspects including healthcare and shared city, to fully support Hubei in recovering from the epidemic," Fosun International Executive Director and Chairman Guo Guangchang, said."
Li Xiangping, chairman of Shandong Dongming Petrochemical Group, said that in respond to the federation's appeal, the company will take concrete actions, actively fulfill its corporate social responsibility and devote its own efforts to revitalizing Hubei province.