Cabinet meeting lays out tasks for work report
Share - WeChat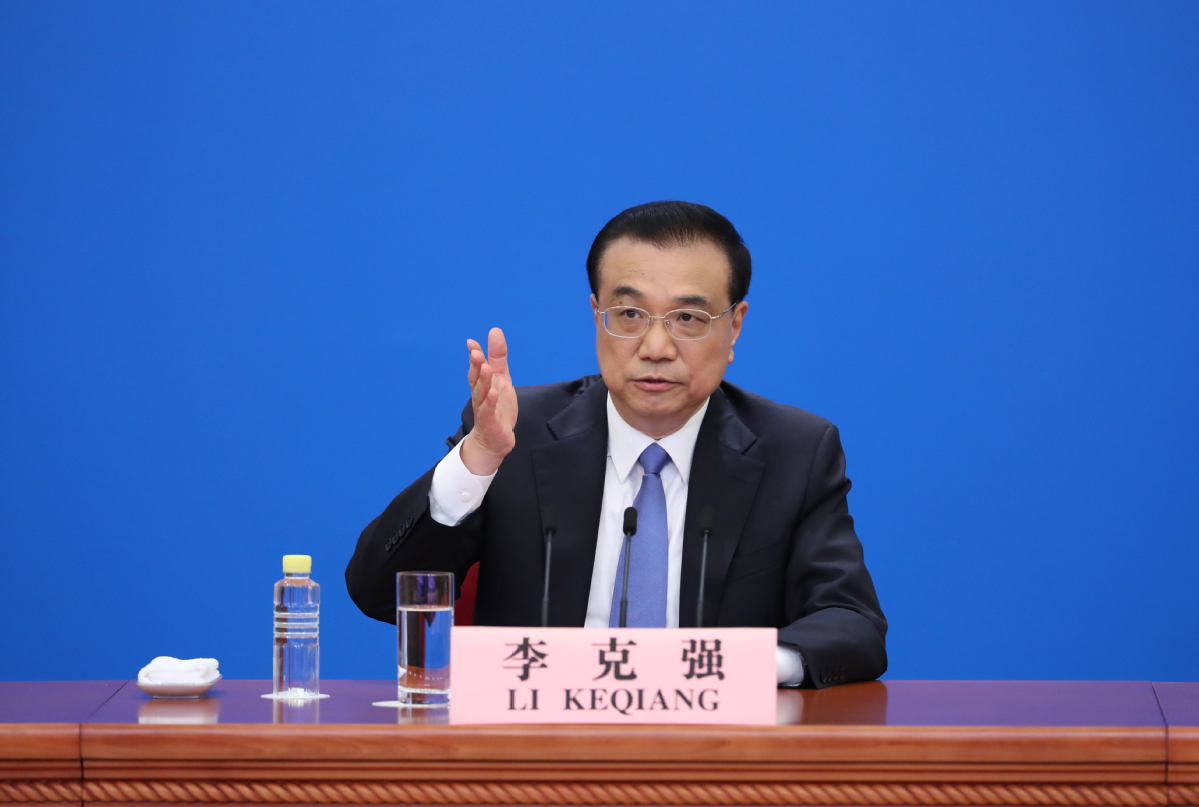 Effective delivery of all policies introduced in the Government Work Report this year must be made to meet the targets and tasks for economic and social development this year, the State Council's executive meeting chaired by Premier Li Keqiang urged on Friday. The meeting decided on the division of responsibilities in executing key tasks in the report.
The meeting assigned the 51 key tasks in 45 areas as laid out in the report to relevant departments of the State Council, the country's Cabinet.
"Our policies of a sizable scale this year are forceful and appropriate. What's most important is to have these policies fully delivered to live up to our commitments to the people," Li said.
While advancing the six priorities where stability is key and the six where protections are needed, the meeting required that governments at all levels act swiftly and effectively to implement policies of a sizable scale to provide relief to businesses and revitalize the market.
There must be no delay in the allocation of fiscal funds, issuance of bonds and adoption of supportive measures, the meeting urged.
A special mechanism will be set up to see that the funds go straight to primary-level governments and be put to effective use. Special accounts will be established under public finance and social security departments. All funds must directly benefit market entities, especially micro, small and medium businesses - as well as self-employed individuals and vulnerable groups. No such funds are permitted to be withheld.
Agencies tasked with local public finance oversight, treasury management under the People's Bank of China and auditing must step up supervision under their purview and improve oversight to promptly deal with any attempt at cooking the books or embezzlement of funds.
"Real gains must be extended to businesses and people in need in an inclusive and equitable way," Li said.
The reform of government functions will be deepened, and fostering a market-oriented and world-class business environment governed by a sound legal framework and promoting fair competition will feature prominently on the government work agenda.
"While real investment is still needed, what's more important is to create an enabling environment that helps to preserve the tax base. Reform holds the key to overcoming difficulties and boosting development. Unwarranted restrictions must be lifted to further unlock market vitality and social creativity. Greater opening up will help further expand China's market," Li said.
The meeting called for fully comprehending the complexity and severity of the current situation and closely monitoring the evolving dynamics in the COVID-19 pandemic and economic situations. Problems that emerge during policy implementation should be carefully analyzed and properly addressed to inform improvements on existing policies.