Govt urged to add green initiative to economic stimulus
Share - WeChat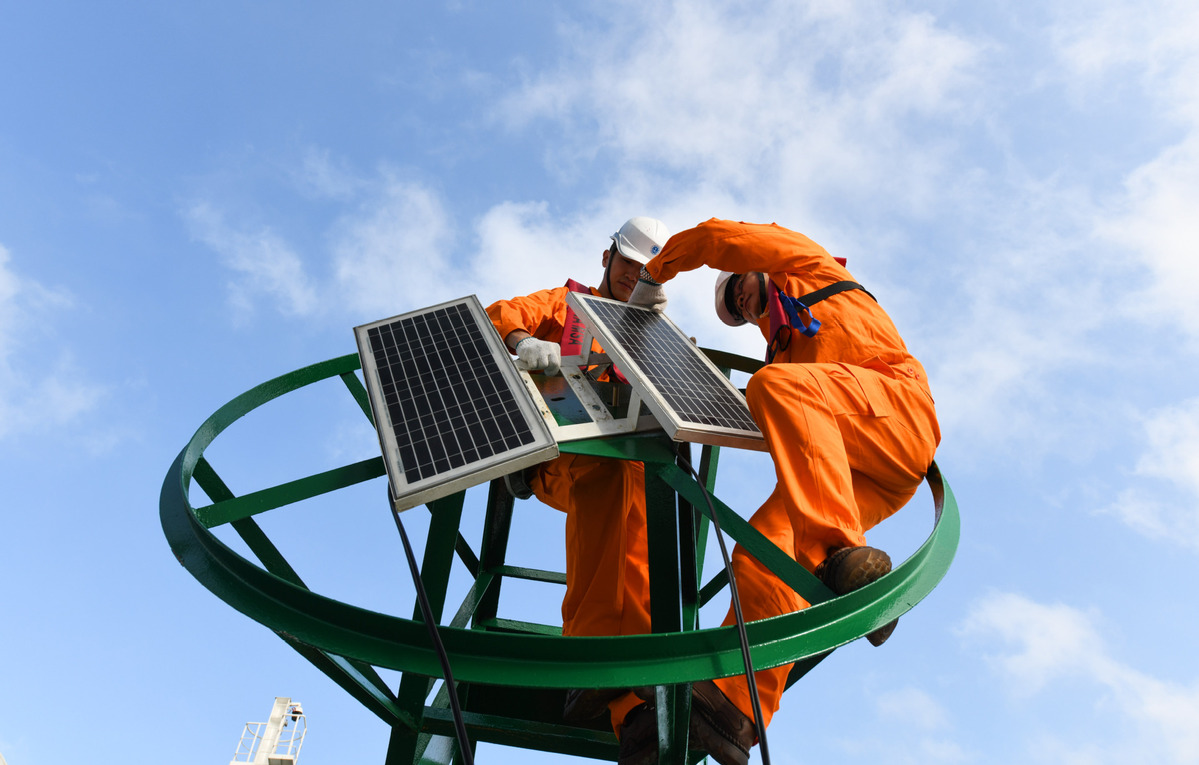 A deputy to the 13th National People's Congress and senior environmental expert has called on the government to incorporate a green initiative into the overall economic stimulus package as the country endeavors to revive the economy battered by COVID-19.
Such an initiative can facilitate a win-win result for economic revival and long-term, high-quality green development, said Wang Yi, a member of the NPC Standing Committee and the NPC Committee of Environmental Protection and Resources Conservation.
He said the efforts of the Chinese government to revive its economy happen as the world is confronted with escalating non-traditional security-related challenges, such as climate change, and increasingly enhanced awareness among people to ramp up efforts to cope with them.
"The unprecedented global spread of COVID-19 makes people realize that non-traditional security-related factors may result in severe damage to traditional security areas and social and economic order.
They learn that great importance needs to be attached to non-traditional security-related ecological and environmental protection and climate change, including wildlife protection," he noted.
Quoting recent reports from the World Economic Forum, he said the top five risks the world faces in the coming 10 years are related to climate change and more than half of the worldwide GDP is now moderately or highly dependent on nature.
Wang said, while it's an urgent task for international society to get out of the economic recession caused by the pandemic, it has been a worldwide concern that economic stimulus plans could revive the economy and also promote a green transition and sustainable development that could help tackle these challenges.
He said China has been in a period with a much more solid foundation to make an economic stimulus plan green compared with the time when it made efforts to cope with the 2008 global financial crisis.
"With breakthroughs of major low-carbon technologies, the costs of renewable energy and electric vehicles have been increasingly lower. Meanwhile, the digital technology has been deeply integrated into economic and social development. All these have offered the foundation for a green stimulus initiative," he continued.
Aside from enhancing the efficiency in resource consumption and accelerating low-carbon transition, such a green initiative could also create job opportunities and promote transformation in industrial, energy and transportation structures, he noted.
He said a 2018 report from the International Labor Organization shows that emerging green industries, such as electric vehicles, will be able to create 24 million jobs globally if countries worldwide introduce comprehensive green development policies.
While a recent government guideline on accelerating the establishment of a law, regulation and policy system for green production and consumption in late April has laid a basic framework for the draft of a green economic stimulus initiative, more still need to be done, he said.
"The country should draft a clear and explicit green stimulus plan and a step-by-step green development strategy that incorporates short-term measures to boost economic growth and medium and long-term targets for green and low-carbon transition," he said.
In addition to making public more standards and preferential policies for green development, the government should also resort to legal, economic and administrative means to prevent ecological damage and environmental pollution from low-level and redundant construction of new projects, which occurred after the 2008 recession, while guiding investment to turn to green sectors, such as green infrastructure and low-carbon energy, he said.