Hunan deputies eager to link up with Bay Area
Share - WeChat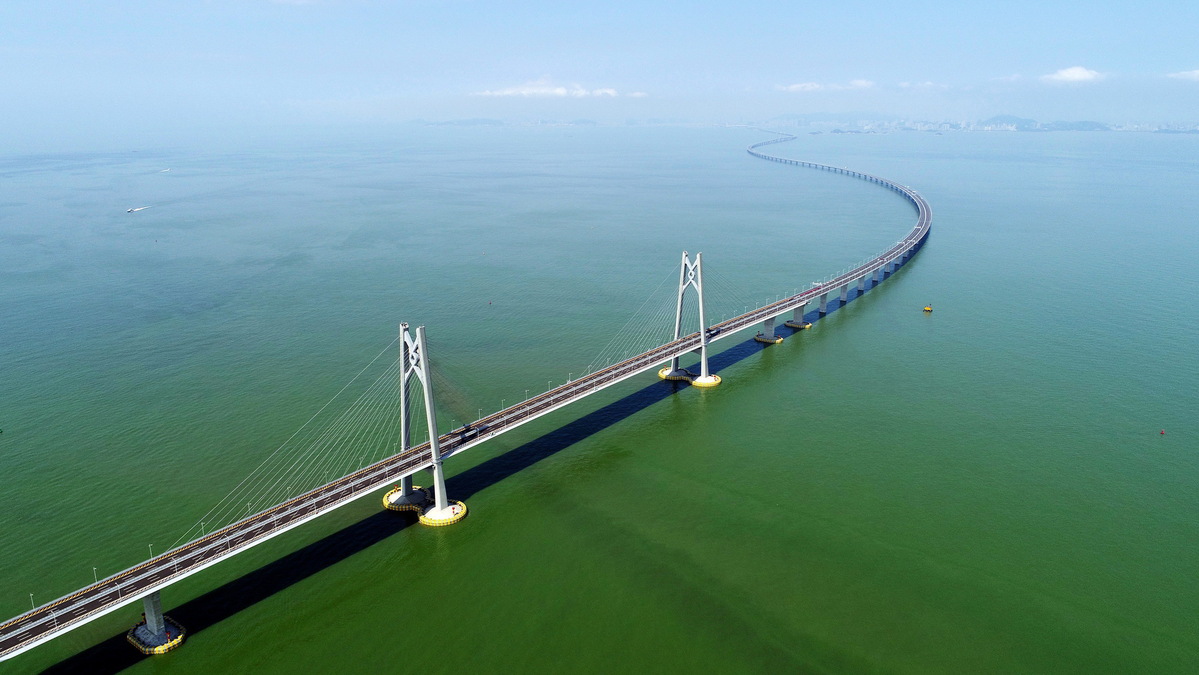 National People's Congress deputies from Central China's Hunan province want more industrial cooperation with the Guangdong-Hong Kong-Macao Greater Bay Area to facilitate high-quality development.
Hunan, on Guangdong's northern border, has developed into an important destination for industries transferring from the Bay Area in recent years, said Liang Qingkai, a deputy to the NPC and a senior expert at the Hunan branch of China Development Bank.
Hunan's proximity to the Bay Area will help it attract more industries that want to relocate and accelerate the province's integration with the Bay Area, he said.
The plan for the Bay Area, which covers a land area of 56,000 square kilometers with a population of over 70 million, envisions coordinated development of nine cities in Guangdong, plus Hong Kong and Macao, to build the region into a globally influential innovation and technology hub.
Liang suggested establishing a national-level working mechanism to coordinate Hunan in matching the needs of major projects in the Bay Area.
Hunan also needed to improve its transport connections with the Bay Area, he said, by adding more high-speed trains, constructing highways and increasing flights between major cities in Hunan and the Bay Area.
"Hunan needs to open more high-speed train services to reach cities including Hong Kong, Guangzhou and Shenzhen directly, offering citizens convenient access from Hunan to the Bay Area within three to five hours," Liang said.
Focusing on the integration of industry, Hunan should establish industrial cooperation zones with the Bay Area, and support the South and West of Hunan Industrial Transfer Demonstration Zones, he said, adding that enterprises from Hunan should list and refinance in the Bay Area and attract more capital, technology and projects back to Hunan.
In November 2018, the National Development and Reform Commission, together with 21 ministries and commissions, issued an overall plan for industrial transfer demonstration zones in six cities in southern and western Hunan.
Three of the cities are in the south of the province and three in the west, an area that struggled to emerge from poverty.
The provincial government issued a detailed development plan for the demonstration zones in the cities, which include Hengyang and Chenzhou, in February.
With abundant resources and industrial advantages, Chenzhou, in the southeast of Hunan, has been urged to seize the opportunities brought by the Bay Area to facilitate high-quality development.
Liu Zhiren, an NPC deputy and mayor of Chenzhou, recommended in his proposal to the NPC this year that the transport network between Hunan and the Bay Area be improved, with more regional hub stations built on railway lines in Chenzhou.
Liu said he hoped the central authorities could establish platforms in Hunan to precisely align with industries in the Bay Area, such as new information technology, new materials and new energy.
He said more than 80 percent of investment projects and funds in Chenzhou in recent years had come from the Bay Area. The city has active investment cooperation and nongovernment exchanges with cities in the Bay Area, and provides high-quality and low-cost resources for them, including workers and raw materials.
Chenzhou is stepping up efforts to attract new industries and upgrade existing ones to offset the impact of the COVID-19 pandemic, Liu said.