Businesses change course amid COVID-19
Share - WeChat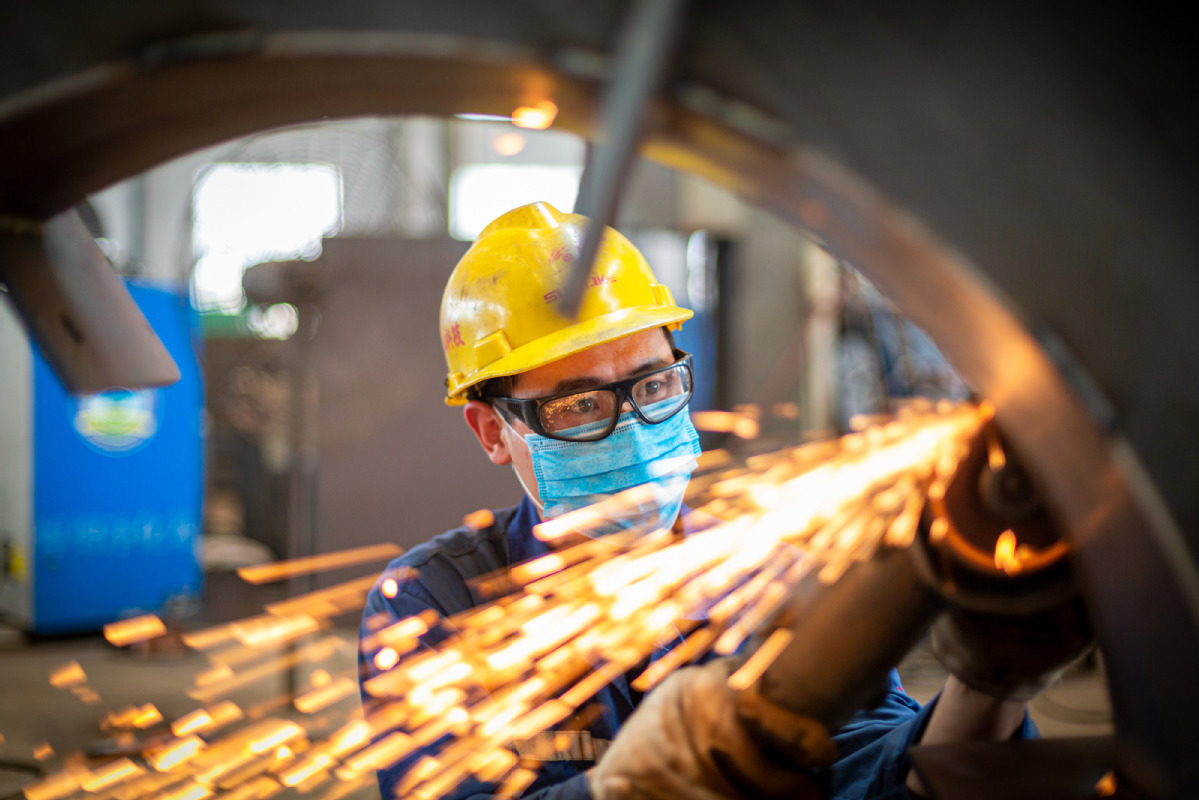 However, Sun has not given up, and since March he has been trying different forms of catering, starting in the community where he lives.
"We set up a platform on WeChat for residents in the community, and I made inquiries about delivering popular fast food such as spicy crayfish and lamb spine to neighbors. The platform organizer agreed, saying this would give people more choice than merely cooking at home," Sun said.
On Jan 21, he gave his staff members a Spring Festival break. Three of them chose to stay in Beijing, and Sun started his new venture with them.
On April 1, he received the first order from his community, and now his business has expanded to others nearby.
"If I can cover eight communities, the business can break even and I can at least support my staff members' livelihoods," Sun said.
For him, the community catering business has provided a way out of the dilemma facing the traditional catering industry, one of the sectors hardest-hit by the pandemic.
"The investment and potential risk is much lower. You don't need to worry about high rents, and the investment yield is also not bad. The only problem is that you need to devote much more time to serving your customers," Sun said.
He used to spend about four hours looking after his restaurants before the outbreak, but now devotes the whole working day attending to business.