Qomolangma team set for summit bid
Share - WeChat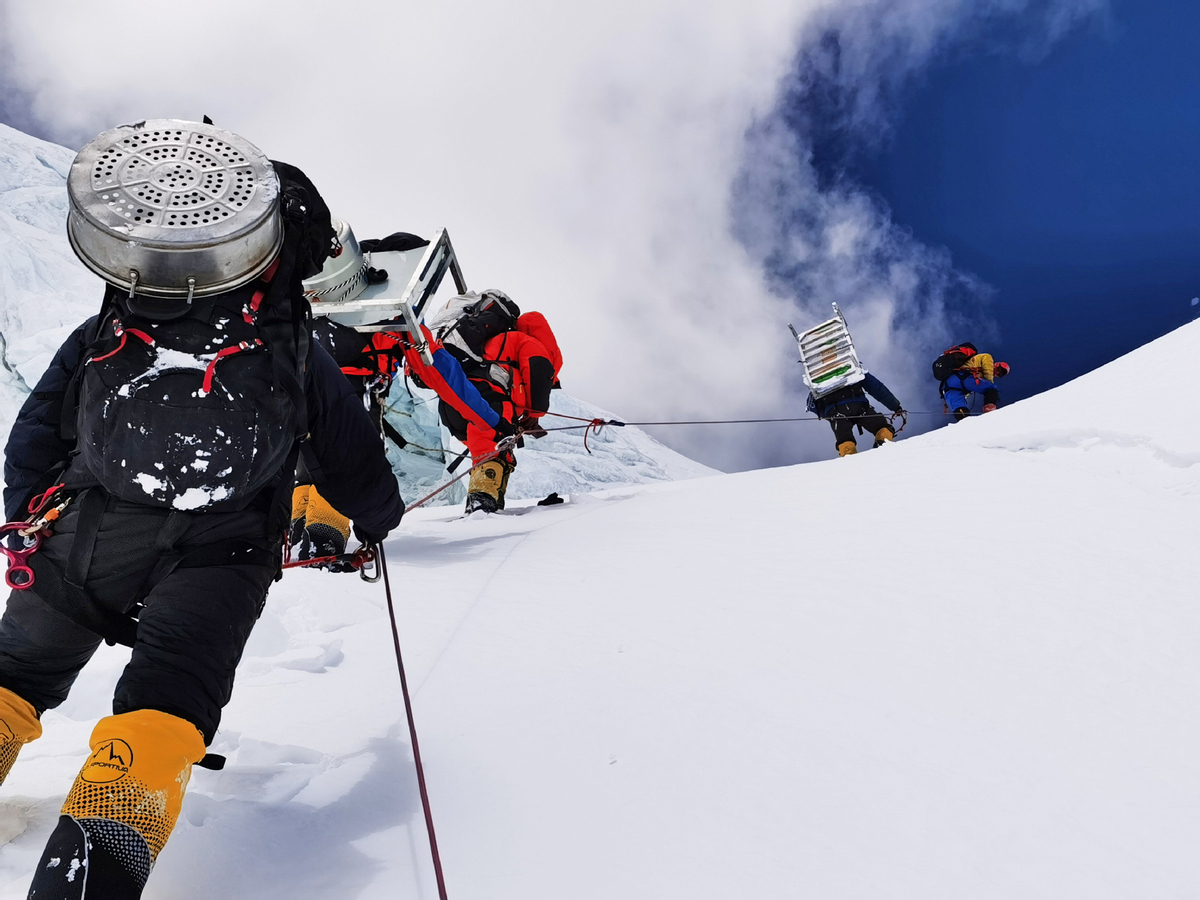 A team consisting of eight Chinese surveyors and mountaineers is expected to reach camp on Mount Qomolangma, known as Mount Everest in the West, at an altitude of 8,300 meters later on Tuesday and head to the summit early on Wednesday, according to the Ministry of Natural Resources.
The team left the camp at an altitude of 7,790 meters on Tuesday morning.
Tsering Samdrup, head of a support team for the mission, said the scaling team had made extraordinary efforts to move from the camp at an altitude of 7,028 meters to the 7,790 meter- camp on Monday amid gale-force winds.
"We spent more than an hour trying to pitch the tent, but failed. All the team members had to hide behind rocks to avoid the gale," he said. "The march was really tough, but we have to stay strong for the coming window period to reach the summit on May 27."
Tsering said they finally pitched seven tents at the altitude of 7,790 meters. "We could only sit in the tent with our hands holding the tent support. We protected the measuring equipment. It is very precious," he said.
Six members tasked with preparing the path for surveyors arrived at an altitude of 8,600 meters on Tuesday morning and are expected to finish their work on the route leading to the summit on Tuesday afternoon, according to the ministry.
Earlier this month, China launched a campaign to measure the mountain's height again. The re-measurement has been jointly organized by the Ministry of Natural Resources, the Ministry of Foreign Affairs, the General Administration of Sports of China and the Tibetan regional government.
The team is making its third attempt this month to reach the peak of the world's highest mountain. Two attempts in the past weeks failed due to heavy snow.