Advisers' proposals to address concerns of society
Share - WeChat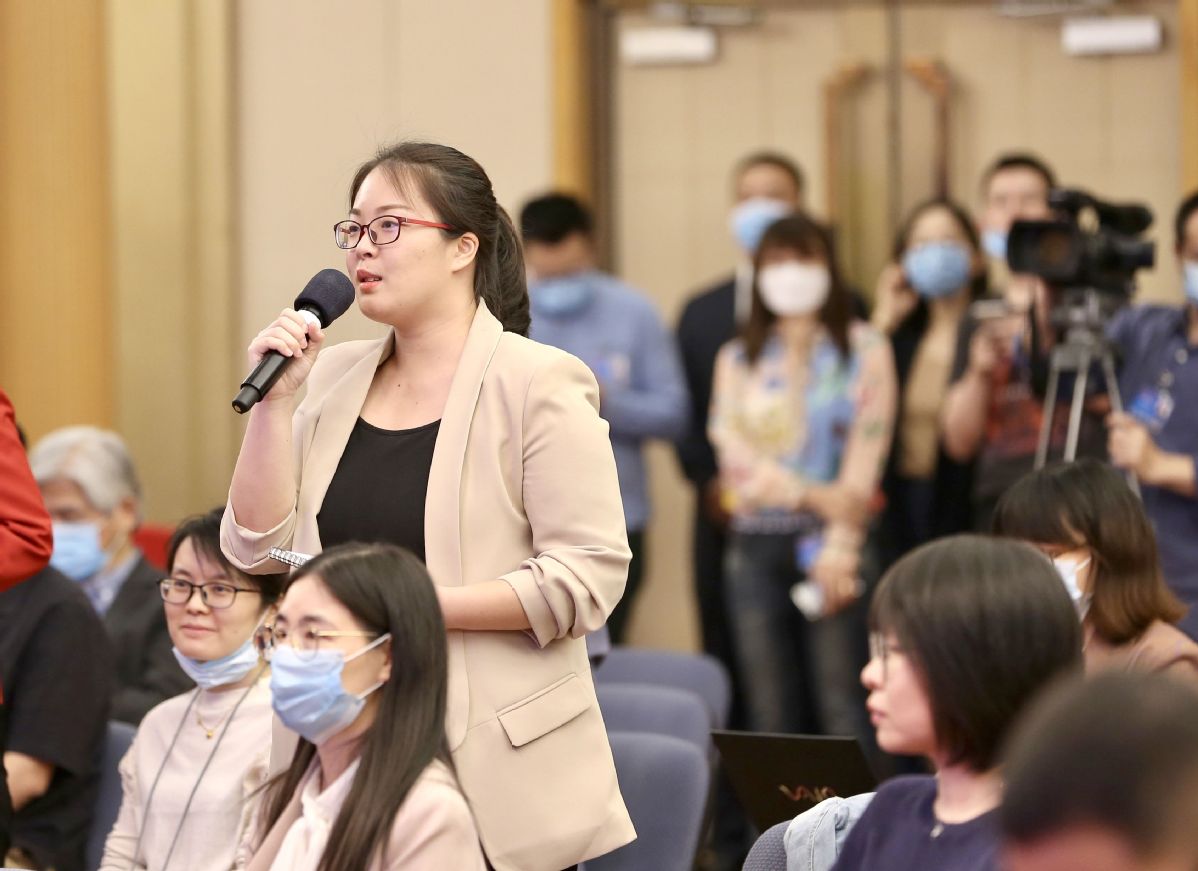 During every year's two sessions, many suggestions and proposals made by national political advisers will spark heated debate among the public because they respond to the concerns of society.
While giving an interview to reporters on Sunday, Song Xin, chairman of China Energy Conservation and Environmental Protection Group, proposed using clean energy to provide heating service in the south during winter.
His suggestion quickly became a hit on social media, with netizens expressing their desire for the heating service as the winter in some southern places is very damp and cold.
The proposal gained popularity because it really responded to people's expectations for a better life and also put forward a practical idea.
Making proposals is an important duty for members of the Chinese People's Political Consultative Conference, the country's political advisory body. They pool wisdom from the public for the decision-making of the Communist Party of China and the government.
The role of political advisers was well noted in the fight against the COVID-19 outbreak, as the CPPCC National Committee set up a "fast channel" for handling proposals related to epidemic prevention and control.
Under the mechanism, proposals could be sent to related departments in a timely manner to ensure that the suggestions were as effective as possible.
Wang Chen, a CPPCC National Committee member and president of the Chinese Academy of Medical Sciences, put forward the idea of building fangcang shelter hospitals, or makeshift hospitals, when he was in Wuhan joining the medical work in early February.
With this suggestion and support from all sides, 16 big temporary hospitals were rapidly built by converting existing public venues such as stadiums and exhibition centers into healthcare facilities to treat novel coronavirus patients.
The makeshift hospitals greatly eased the shortage of hospital beds so that all COVID-19 patients could be hospitalized to receive proper treatment. It also effectively isolated infected people from society, thus preventing the spread of the coronavirus. Such a measure was also adopted by many countries to deal with the outbreak.
Official figures show that, so far, national political advisers have submitted more than 1,300 reports and suggestions on preventing and controlling the outbreak, resuming work and production, stabilizing public expectations and strengthening law-based governance.
At present, China is on guard against a possible rebound in infections and at the same time busy resuming work and production. The world is still faced with a grave and complex situation as a result of the global pandemic and its subsequent economic impacts, which also pose unprecedented challenges to China's development.
China, however, is working toward the goal of lifting all people out of absolute poverty and the goal of building a moderately prosperous society in all respects by the end of this year.
Given the complicated situation and heavy tasks, this year is very special for China. At this historical moment, pooling wisdom and building consensus in society becomes particularly important. As stressed in the work report delivered by Wang Yang, chairman of the CPPCC National Committee, political advisers this year can, and should, play a bigger role.