Economy likely to maintain stable growth
Share - WeChat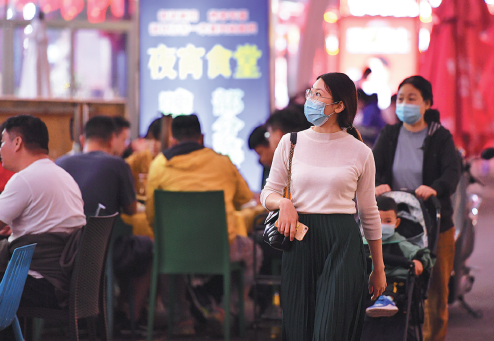 Despite the lack of a GDP growth target, the economy will probably remain stable this year, with government policies focusing on ensuring employment and livelihoods.
That was the message from national advisers and experts at the weekend.
As macro policies and economic reforms filter through, growth will recover and support the prime tasks of stabilizing the jobs market and supporting business, they said.
Following the release of the Government Work Report, which outlined major development goals for the year, attention has focused on the government's decision to forgo a growth target.
It will not set a target because of the uncertainty engendered by the coronavirus pandemic and the global economic and trade environment, said the report, which was submitted to the National People's Congress, the top legislative body, for deliberation on Friday.
President Xi Jinping said abandoning this year's growth target is a realistic option in the face of uncertainty, and focusing on ensuring security in six areas, including employment and people's livelihoods, is in line with China's pursuit of a new development philosophy and a better life for its people.
Xi made the remarks while participating in a panel discussion with legislators from the Inner Mongolia autonomous region on Friday, People's Daily reported.
The decline in GDP growth will be minimized as the nation concentrates on ensuring stability on "six fronts" and security in "six areas", but the focus should not be on safeguarding a specific GDP growth rate, Xi said.
The "six fronts" and "six areas "refer to the government's priorities for the year, such as safeguarding employment and livelihoods, and the development of market entities, among other key issues.