US observers eye nation's policy on growth, health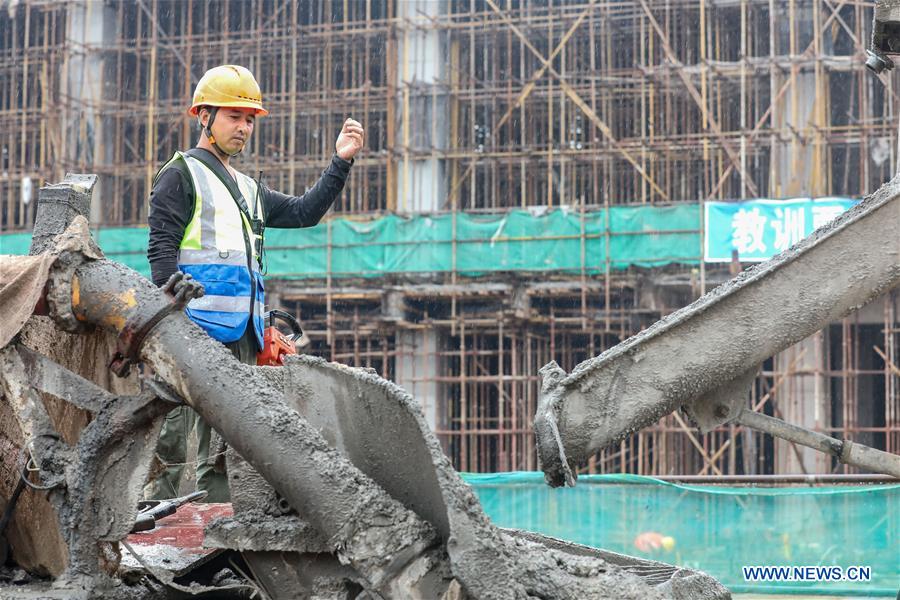 China's economic growth target, public health and its policy on addressing strained ties with the United States are among the topics of interest to US observers, according to two experts.
The annual sessions of China's top legislature and political advisory body, known as the two sessions, are being held in Beijing, more than two months after they were postponed due to the COVID-19 pandemic.




Jon R.Taylor
"I think that it's a sign of confidence and a strong indicator that the central government is moving forward from the COVID-19 crisis," said Jon R. Taylor, a professor and chair of the Department of Political Science and Geography at the University of Texas at San Antonio.
President Xi Jinping said at the opening of the 73rd session of the World Health Assembly that in China, after painstaking efforts and enormous sacrifice, "we have turned the tide on the virus and protected the life and health of our people".
Taylor said that given the hit to the Chinese economy from the pandemic, it is likely that the priority for the two sessions will be to find ways to maintain both job growth and sustain household incomes in line with targeted goals to achieve a moderately prosperous society in all respects.
That means broadly addressing unemployment and income inequality rather than setting any specific gross domestic product target, he added.
This year marks the final phase of building a moderately prosperous society in all respects and the last year of implementing the 13th Five-Year Plan, which started in 2016.
China's GDP shrank 6.8 percent year-on-year in the first quarter due to the pandemic. However, numbers from the National Bureau of Statistics showed China's major economic indicators improved last month.
The country's industrial output, for example, expanded by 3.9 percent year-on-year in April as production further resumed and market demand increased.
Taylor said that perhaps 2020 is the year that GDP targets are de-emphasized in favor of fiscal and economic policies that will focus on domestic spending, particularly spending that will align with any proposed unemployment reduction targets.
Short-term growth might have to be temporarily slowed in order to relieve economic hardship that will in turn gradually help China achieve long-term growth goals, he said.
"I will also be interested to see how discussions will shape the drafting of the civil code-particularly the sections on property, contracts, marriage and family, inheritance and torts," Taylor said.
Lawmakers this year will deliberate a draft civil code, moving closer to the Chinese people's decadeslong aspiration of having such a basic civil law, Xinhua News Agency reported on Monday.
Taylor said that COVID-19 had an unprecedented impact on China's economic and social development.
The professor also said that he expected legislators and political advisers to discuss government policy regarding public health, perhaps even highlighting some of the policy and bureaucratic failures that will be corrected during the coming year.




Douglas H.Paal
Douglas H. Paal, distinguished fellow at the Asia Program at Carnegie Endowment for International Peace, said the delay of the annual two sessions should help China better assess any changes in the existing five-year plans and programs of the State Council necessitated by the economic and other effects of COVID-19.
"I will be watching for the fiscal signals that emerge to see if China will make a substantial contribution to its own and global growth," Paal told China Daily.