Infrastructure holds the key to upgrading
By Ma Si, Fan Feifei in Beijing and He Wei in Shanghai | China Daily Global | Updated: 2020-05-22 09:02




Share - WeChat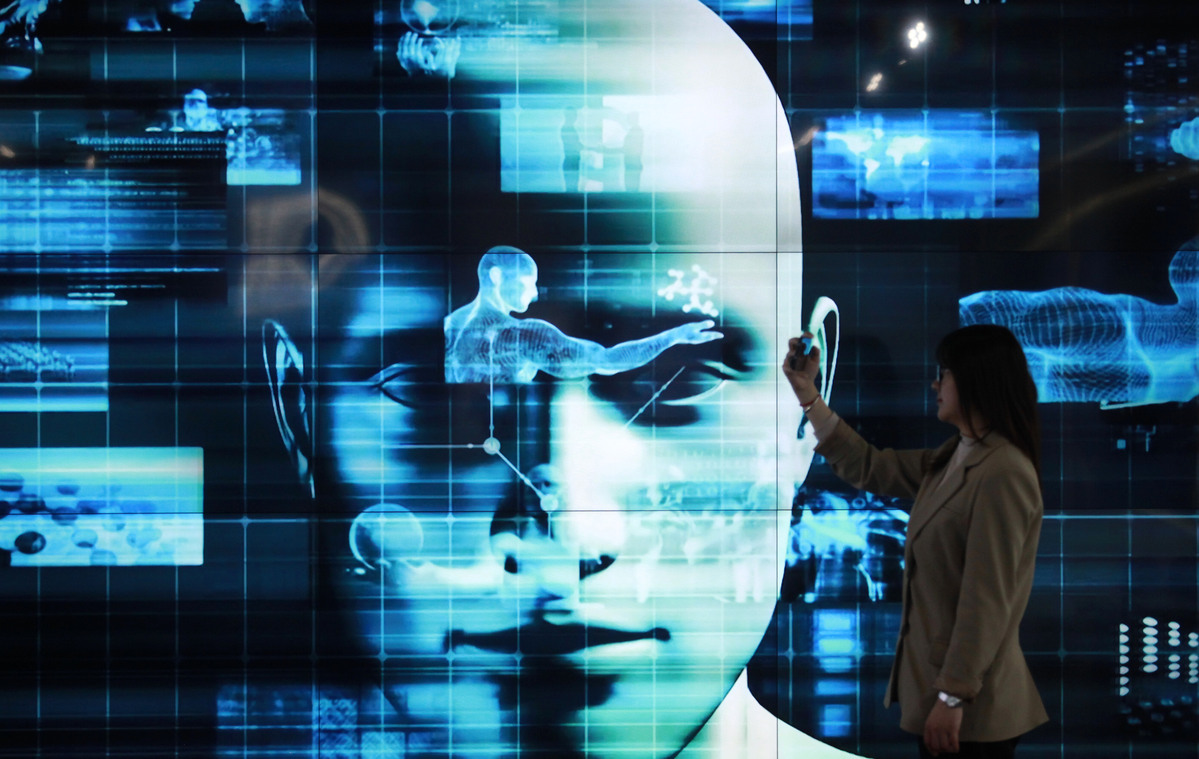 China's efforts to expedite the rollout of new infrastructure including 5G, artificial intelligence and the industrial internet, will lay a sound digital foundation for high-quality growth and upgrading the nation's sprawling manufacturing industry, legislators and political advisers said.
Yang Yuanqing, a deputy to the 13th National People's Congress and chairman and CEO of Chinese tech heavyweight Lenovo Group Ltd, said more efforts are needed for China to develop a smart economy driven by digital and intelligent technologies.
"New infrastructure can help accelerate the transformation of China's manufacturing industry and further improve the nation's position in the global supply chain. It is also the foundation to empower a variety of sectors to boost efficiency, flexibility and agility in production and corporate management," Yang said.
Among his suggestions to the NPC, Yang highlighted the importance of leveraging 5G to boost the development of the industrial internet, with a focus on better policy guidance, more measures to cultivate talents and an intensified push to foster application ecosystems.
He also called for resources to build a new generation internet-enabled healthcare system, in order to better deal with future health emergencies.
Robin Li, a member of the 13th National Committee of the Chinese People's Political Consultative Conference, said in the next decade the new label for China's economy will be the "smart economy".
"If the smart economy is like a rocket, the new infrastructure is the fuel chamber that will accelerate its launch," said Li, the co-founder, chairman and CEO of Chinese internet search giant Baidu Inc.
Li suggested the country should speed up efforts to build world-leading new AI infrastructure, strengthen the cultivation of AI talents and promote the application of open-source deep learning platforms in various industries.
"The smart economy, driven by AI, will become one of the new engines of economic growth," Li said, adding that AI will have a broad and profound effect on society, the economy and life from the aspects of human-machine interaction, infrastructure and industrial application.
He said cutting-edge AI chips, cloud services, application development platforms, open-source deep learning frameworks and general AI algorithms represent the infrastructure of the new era.
Pony Ma, an NPC deputy from Guangdong province and chairman of Tencent Holdings Ltd, suggested a top-down approach in the design of the nation's industrial internet blueprint.
He called for greater attention to promoting new infrastructure construction, the digital transformation of all walks of life, innovation in scientific research and development, smart city initiatives and internet information security.
To achieve such goals, it is imperative to promote cloud computing infrastructure, encourage an open-source innovation ecosystem, and enhance digital research and development, he added.
He also suggested constructing an international-standard industrial internet platform and encouraging various industries to be increasingly connected to the internet and further embrace digitalization.